Check out the Pop-Up "Park" on the Pulaski Bridge!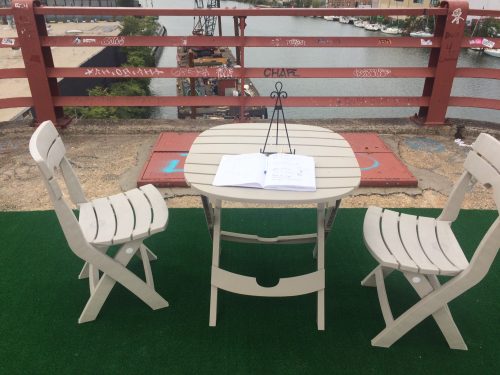 With some turf and a table, the Pulaski Bridge pedestrian lane just got a little greener. A small "park" installation has been slotted into the span's scenic-overlook which offers unobstructed views of Newtown Creek.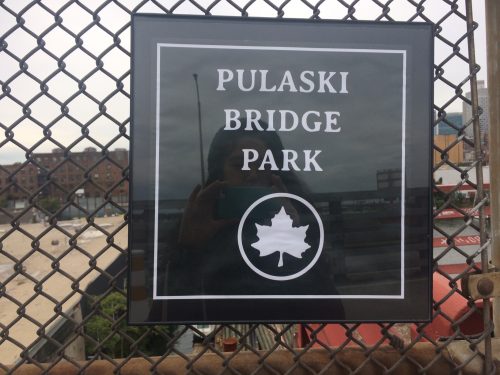 The installation suggests both sitting and signing. There's a guest-book where you can throw down your autograph, share your feelings, or rep your side of the creek: a running tally in the book asks, Greenpoint or LIC?