L Train Shutdown Meeting This Wednesday! (5/16)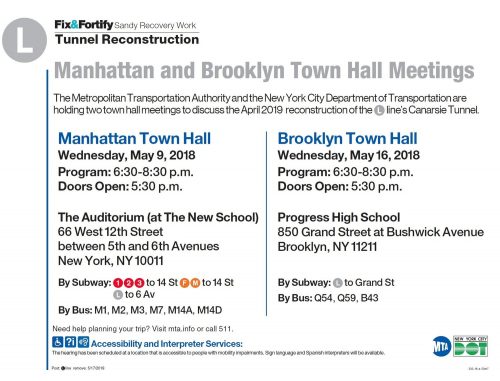 This Wednesday evening, May 16th from 6:30-8:30pm the MTA and NYC DOT are hosting a town hall to discuss L-Train shutdown plans and the impact that the closure will have on our commutes and local businesses. Part of the plan includes increasing the number of cars on the ever-short G Train (it's about time!), increasing ferry service, adding a few hundred buses to traverse the Williamsburg Bridge, and expanding bicycle access. Wednesday's meeting will be held at Progress High School (850 Grand Street at Bushwick Ave).
More info can be found on the L Train Coalition's site.