In a Battle Against Greenpoint's Real Estate Investors, Bar Matchless Loses – Tonight's The Last Night (1/8)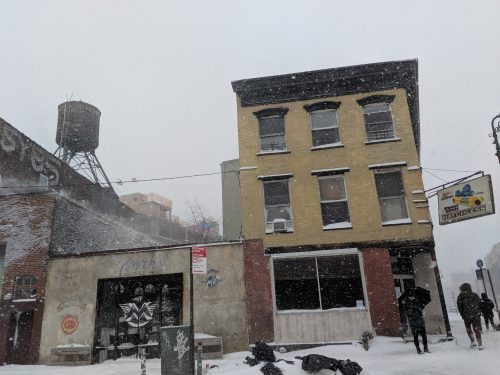 Today is a sad day for Greenpoint as one of its best cultural icons will be closing down for good – but not before one last hurrah tonight (January 8, 2018). After 15 years of being in business in 544 Manhattan Ave, Bar Matchless is unceremoniously shutting its doors after receiving a letter in the mail that the Sheriff is coming this Thursday, January 11th to enforce their eviction.
Free drinks tonight for volunteers who can help move Bar Matchless out. If you are available Tuesday, January 9th and/or Wednesday, January 10th, fill out the form and come say your goodbyes!
There was an outpouring of support for Bar Matchless after we reported that its future was precarious last week. Greenpointers' responses ranged from anger & frustration to heartbreak & sadness about this loss. Here are a few from over 140 comments on our Instagram post about it:
"we should stand in front of it tied to the walls like tree sitters"
"noooo we gotta do something"
"Don't give up! We love you!"
"aaand another reason 2018 sucks already"
"plan: chain myself to the bar."
"too many good memories there to count!"
"OMG SAVE MATCHLESS"
"this over and over again until nyc has no staples left… the comedy shows were such a blast"
"What a loss for the area. They'll be truly missed!"