From Rooftop Garden to McGolrick Park — Join Historian Geoff Cobb and Artist Martynka Wawrzyniak for Local Lore, Nature, and Art on a Guided Walking Tour! (Sat, 10/7)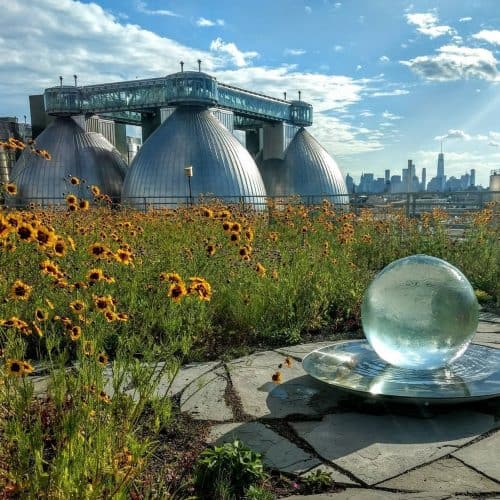 Local artist Martynka Wawrzyniak's site-specific sculpture, Ziemia, will take the form of a ceramic sphere atop a meadow garden in McGolrick Park, and she's having the local community help create it. Ziemia, which means Earth in Polish, will celebrate our neighborhood's many cultures, become a locus for community programming, and carry personal significance for the participants who help shape it.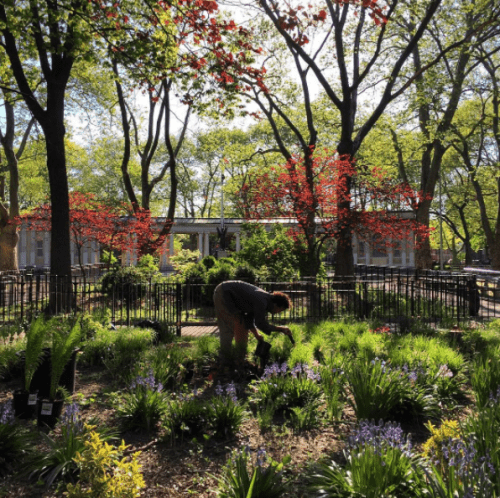 To underscore the community celebration represented in Martynka's work, Greenpoint's (and Greenpointers') local historian and author, Geoff Cobb, will lead guests on a walking tour Greenpoint from the Kingsland Wildflowers green roof to the Ziemia site in McGolrick Park on Saturday, October 1st. A $15 donation to RSVP includes a two hour guided tour, with talks on some fun local lore, art, and Greenpoint's natural habitat, and the proceeds will go toward the production of the art piece.
McGolrick Sculpture Installation & Walking Tour With Greenpoint Historian
When: Saturday, September 30, 3pm – 5pm
Where: Kingsland Wildflowers Green Roof | 520 Kingsland Avenue
Who: Greenpoint artist, Martynka Wawrzyniak & Greenpoint historian, Geoff Cobb
$15 donation (proceeds go to the Ziemia art project), RSVP