Say Bonjour to Delicious French Pastries at Sweet Fox Café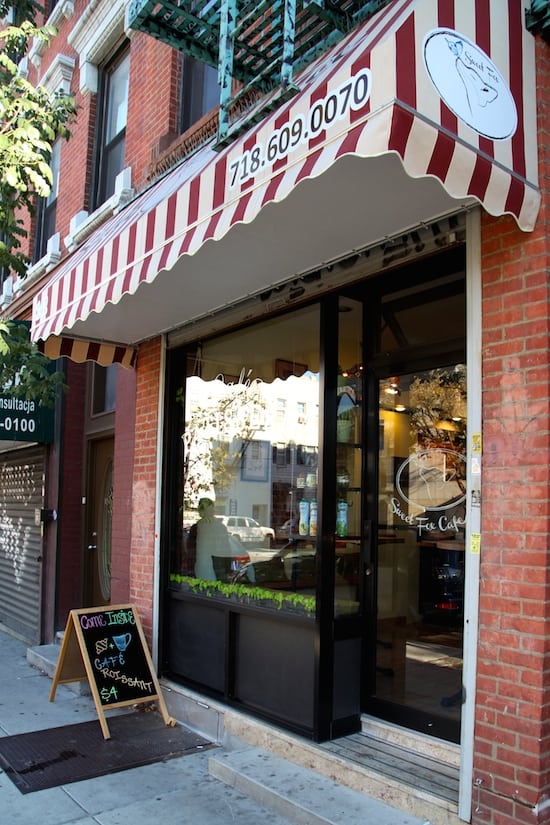 Ooh la la! There's a new cafe in the neighborhood and oui, vraiment, c'est Français! Recently opened on Nassau Ave, Sweet Fox Café is run by French chef Jean-Marc Hardy, and is a great spot to pick up a morning coffee and croissant, a fresh-baked baguette for lunch, or a fancy pastry for afternoon tea. Sweet treats include alluringly colored macaroons, delicate fruit tartlets, and the classic praline cream-filled Paris Brest (an item which, at the age of nine, I rated as most the sophisticated of all racy foodstuffs.)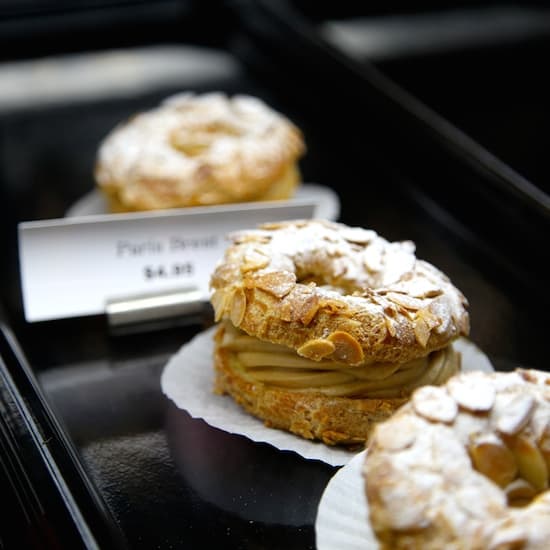 There is also a tempting array of French groceries.  Items such as canned escargot, jars of cornichons and stylish tins of butter biscuits are all artfully arranged along a shelf designed to combine the look of the Eiffel Tower with that of a NYC bridge. The opposite wall of the cafe is hung with images of Jean-Marc's native Pays de la Loires, and it is this contrast of urban and rural that he says inspired the name of the cafe: the sweet fox who sneaks from the country into the city for food. Cute!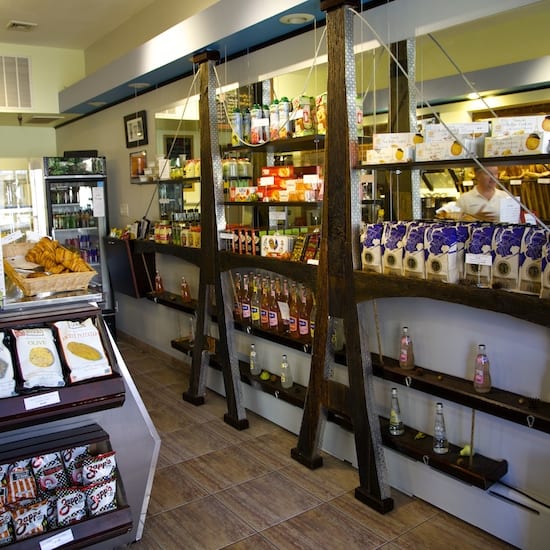 In coming weeks Jean-Marc will begin serving soups, sandwiches and other lunchtime items. But for the meantime pop in to say 'bonjour' and enjoy some authentic French goodies!
Sweet Fox Cafe & Patisserie is at 142 Nassau Avenue (between McGuinness Blvd and Newell St).
It is open daily 7am-7pm. Lunch menu to be launched soon.