Greenpoint Gallery Night Map (2/7)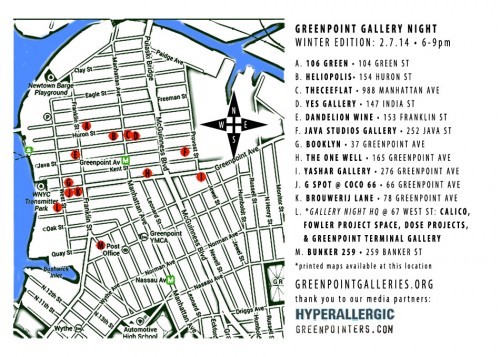 Greenpoint Gallery Night is this Friday 2/7 from 6-9pm. While in the past this map has only been available online for download, the Gallery Night HQ Galleries at 67 West St will have printed maps available for those of you still using flip phones.
Last week we introduced all the new galleries in Greenpoint, but there are over a dozen locations where you will find great local art on exhibit. See you Friday!