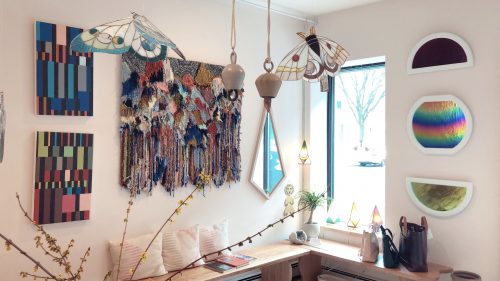 Have you noticed the stunning restored stained glass at The Greenpoint Palace (206 Nassau Ave.) or the beautiful light fixtures at Anella (222 Franklin St.)? They're the creations of Friend of All Glass founder Flannery Cronin who helped to recently open FOA Collective, an artist-run home good collective at 89 Freeman St.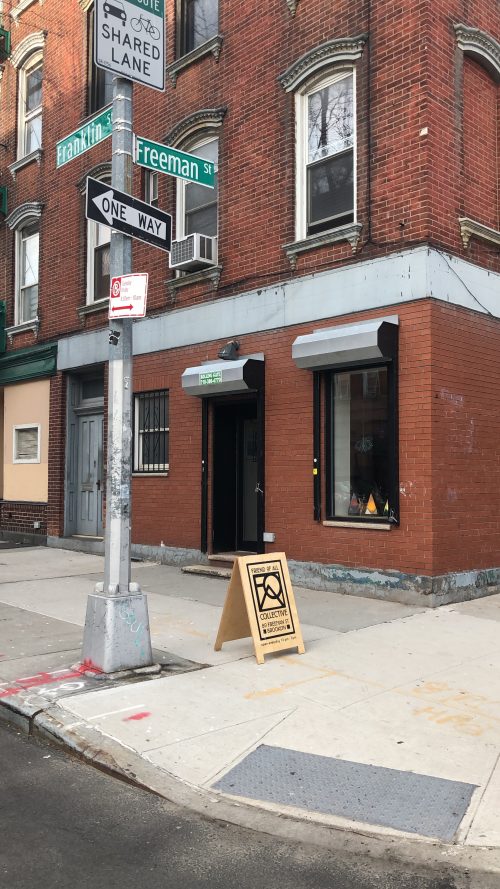 The new shop quietly opened last December, but the official grand opening is May 3rd to coincide with the completion of the custom-designed glass wall in the rear of the shop and the launch of a first Friday initiative where neaby business will extend their hours to 9 p.m. for the summer months.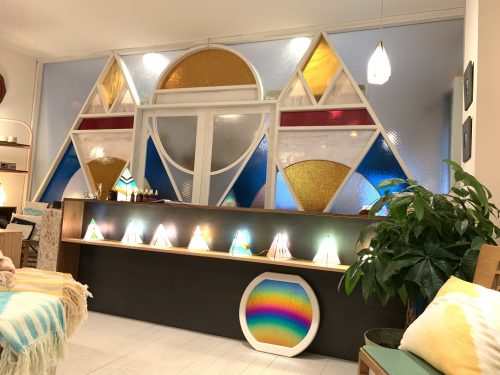 FOA Collective currently hosts 13 designers, artists, and creators who contribute a monthly membership fee along with a commitment to work two days per month at the shop.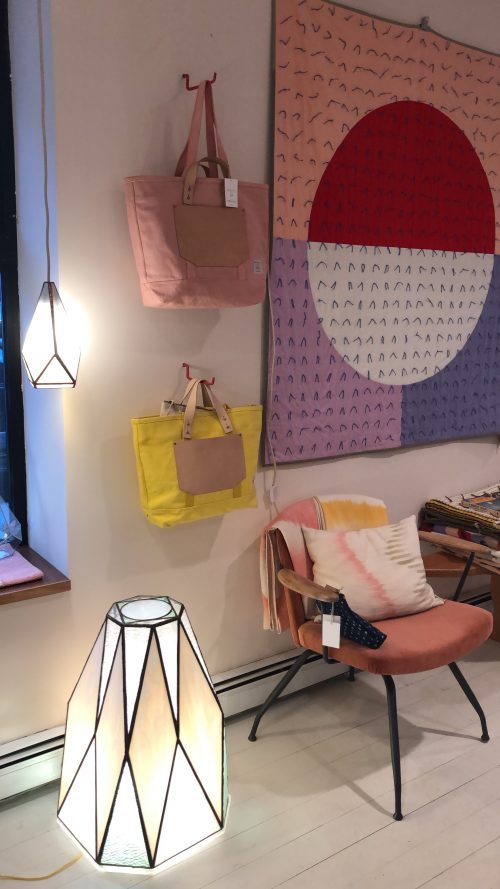 Artist members in the collective receive 100% of the proceeds from sales helping customers to directly support the FOA Collective's artists and designers:
Able Ground @able_ground
Erin Louise Clancy @erinlouisdeclancy
Goldie's Natural Beauty @goldiesnaturalbeauty
Good Connection @good_connection
Interesting Editions @interestingeditions
Lesley Gold @lesley.gold
Trish Andersen @trishandersenart
Neile Cooper @neilecooper
Pore @123pore
Quiet Town @quiettownhomeShira
Entis / Immodest Cotton @fleabg
Two Tree Studios @allisonsamuels
With the growing retail and food scene at the northernmost stretch of Franklin St. a first Friday series for the summer will help to bring more foot traffic and customers to the area. "We'll have events and feature specific artists eventually," said FOA Collective founding artist Flannery Cronin. Continue reading →