New Gym Planned for Greenpoint & Manhattan Ave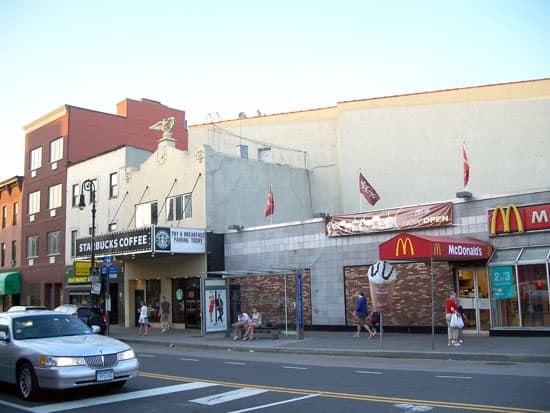 There are plans to convert the old Chopin Theatre at 910 Manhattan Avenue into a full-service gym! The existing Starbucks will remain on the ground floor where you can stock up on calories to burn off in the 13,700 square foot health club. While no pool is planned, there will be a full range of equipment, classrooms, locker rooms and sauna & steam rooms. At last night's CB1 public hearing, a representative for the building owner stated that they have plans to develop and independently operate the gym with a capacity for roughly 250 people. The proposed operating hours are 5AM-12AM on weekdays and 8AM-9PM on weekends, which some neighborhood residents felt allowed the gym to be open too late. Perhaps most importantly, the building owner has plans to keep the majestic eagle perched on top of the building!
So, Greenpointers, is a gym the right use of space for the old theatre? What kind of classes would you take at the gym?