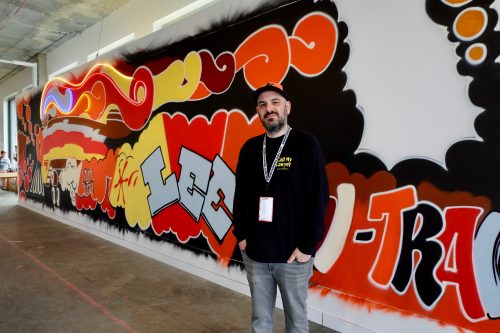 I hardly noticed when NYC's gritty vibe, with graffiti ubiquitously peppering the subways, started fading away. I notice it more now, now that it has devolved into the realm of nostalgia, of how things used to be, and reemerged into a respected art form – enough to have mass-market appeal and allow a rebellious kid who went around tagging up to grow up and make a career out of these once seemingly aimless interests.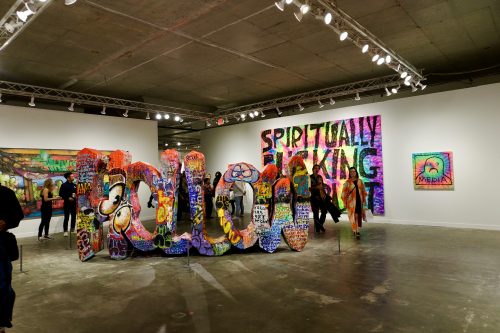 "Beyond The Streets," an exhibition celebrating "street art, graffiti, and beyond" is the brainchild of Roger Gastman, born from his affinity for counter-culture. Underlying the grandiose scale at which the works of 150 artists show in over 100,000 sq ft of space at Williamsburg's Twenty Five Kent, is a personal homage to the excitement and allure of those formative years that buttressed the evolution of his passions into a sold-out show in L.A. In its NYC debut, the array of art including new works from widely recognizable names like Shepard Fairey, show alongside ephemera for context and memorabilia from Roger's personal collection.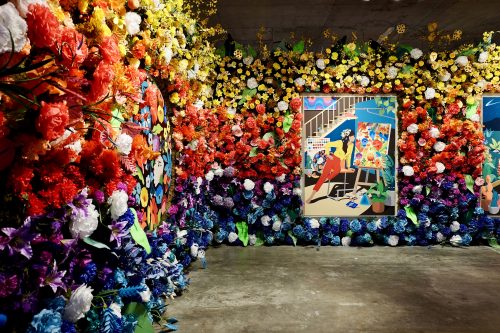 The juxtaposition of underground and mainstream, of play and profound, sets a unique experience of discovery that appeals to visitors of all ages. One minute you stumble upon a collection of graffiti-ridden model trains by Tim Conlon and the next minute you will find yourself immersed in a beautiful installment of flowers by DabsMyla. The majority of artwork has been made exclusively for the show, and for those of us who are locals you might see some familiar names – FAILE, whose mural dons the brick wall in Transmitter Park, is one of the participating artists.
There's less than a month to catch the show, which runs through August 25th, so check it out before it closes. Here's a discount code for 20% off: GRNPT203
More from our conversation with Roger Gastman: Continue reading →