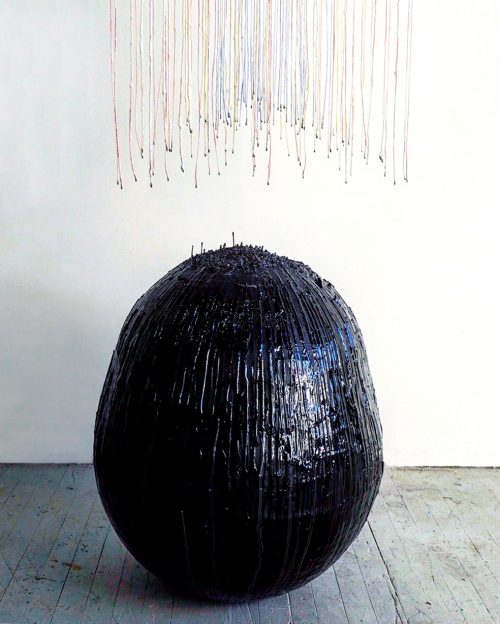 Once a year, hundreds of Greenpoint artists open up their studio doors to the public for a unique peek inside their process. This year's Greenpoint Open Studios is happening June 2nd & 3rd, and promises an exciting weekend of art in every medium— from fiberarts to virtual reality to painting to architecture and more. Here are six of our favorite sculpture artists you should definitely check out while you cruise the neighborhood that weekend.
Be sure to check out the full list of artists and sign up for the email list to find out more about fun Greenpoint Open Studios events happening that week!
Alison Kudlow | sculpture
255 Calyer St, third floor, 8A
Based in Greenpoint for about five years, Kudlow's sculptures explore the sun, cosmos, gender and the ethereal, through the physical translation of her sculptures using a few different mediums: glass, ceramics, resins, and thread. This year, she is creating a body of work specifically to show during Open Studios.
Artist profile/GOS info Continue reading →