Our Winter Candyland Holiday market is just a few days away and we can't wait for you to join us and reel in 2017 on a sugary high note along with our carefully curated 60+ vendors.
From local businesses to artisans and food purveyors, you can expect some familiar faces and new, hawking their latest creations while you shop, sip, hang out with friends and neighbors in one of the most beautiful spaces in Brooklyn. Here are more deets on what's in store for the day and RSVP to stay updated!
We are so excited about the items we expect to see from ALL of our vendors but to whet your appetite for the season of unique gift giving, here are seven not to be missed.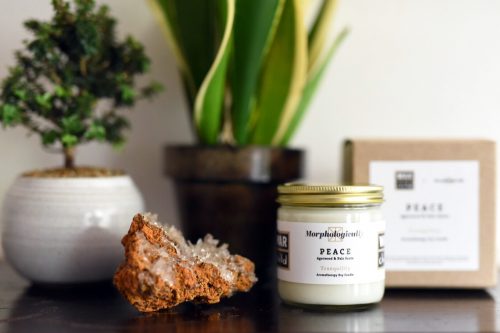 Morphologically
As a Holistic Aromatherapist, Melissa focuses on blending scents with sacred wood essences. Based on ancient roots, the scents create a healing, energetic space full of illumination and wisdom. Everything offered at her table is done with reverence and respect to nature. 100% pure essential oils, ethically sourced, and completely synthetic free, it connects you to the earth and the naturally mystical all around. Create some ethereal Earth Magic to center yourself, or help a loved one gain more balance in their lives with these candles.
Highlights: Eco-friendly Aromatherapy, Positive Vibes, Earthy Scents
Who to give it to: Host/hostess at that hip holiday party you're attending. Continue reading →