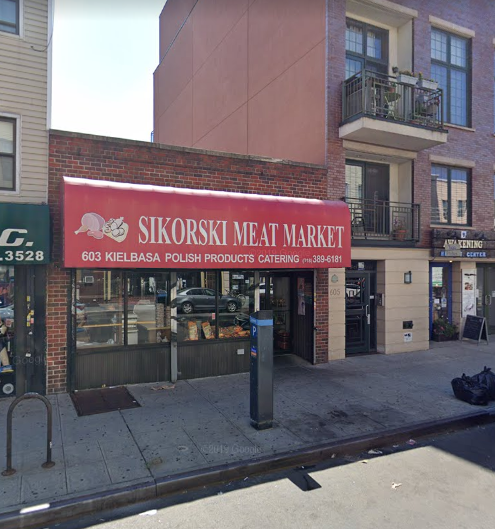 Another longtime Greenpoint Polish-owned business will close next week as the owners of Sikorski Meat Market (603 Manhattan Ave.) have decided to retire after 45 years in the butcher business.
The owners, Pat and Jim Sikorski, also operate a Bethpage, Long Island location of the meat market which will also close, according to a thank you note on the business' website:
After 45 years of business we will be closing our stores on December 23, 2019 and retiring. It has been our pleasure serving you and we thank you for your loyalty and patronage. We will miss you!