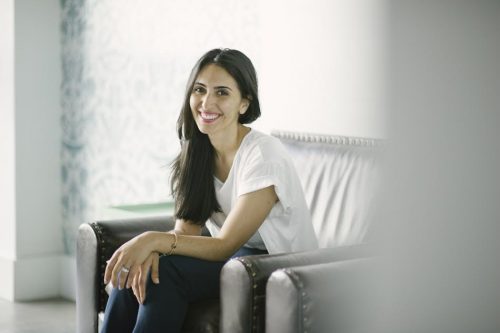 Since officially kicking off its hotel art program with artist and curator Kimia Kline at the helm, Wythe Hotel has cultivated an impressive permanent collection featuring artists such as Katherine Bradford, Chris Martin, EJ Hauser, Steve DiBenedetto, and Yevgeniya Baras. Along with Rachael Petach, Kimia heads the hotel Residency Program, offering independent artists further opportunities to develop new pieces and share their work with broader audiences. 
The hotel's permanent collection consists of unique works in each guest room, a tribute to the Brooklyn local creative community and the diversity of talent to be found in the storied neighborhood. The collection primarily focuses on sketchbooks and in-process pieces, emphasizing the alive and fluid creative process. Wythe Hotel's hope is to foster a connection between its guests and the wider creative community of Brooklyn, and Kimia continues to help foster that. We caught up with the local artist and curator to learn more about her unique work and process.
Greenpointers: Do you live in Brooklyn, and if so where and for how long? 
Kimia Kline: I've lived in Fort Greene, Brooklyn for the past six years.
How did you first get connected to this Artist Residency Program, and why did the Wythe feel like a good fit as a venue?
After building the visual art collection in the hotel over the past four years, I was excited to expand our programming to include performance art and new media as well. After lots of conversations regarding how to better serve our creative community and activate the beautiful and unique spaces in the hotel, we came up with the parameters of the residency and put out an open call. We've been thrilled with the interest from both artists and audiences and realize what a need there is for this kind of exhibition opportunity in Brooklyn.