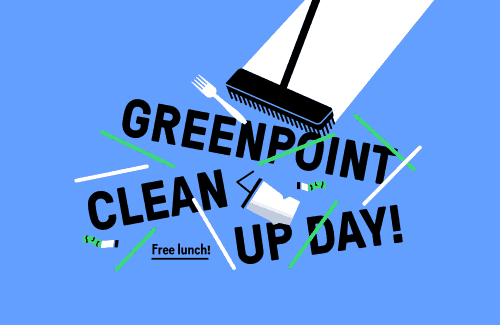 Neighbors Allied for Good Growth and Greenpoint Chamber are hosting the 10th Curb Your Litter: Greenpoint, their second clean-up day this year, on TODAY, July 8th.

Street litter will be picked up in Northwest Greenpoint (west of McGuinness Boulevard and north of Calyer Street) from 10am-2pm. FREE LUNCH will be provided!
Meet at the Greenpoint Reformed Church (136 Milton Street). RSVP on Eventbrite.
Category:

Environmental, Events
Tags:

clean-up, Curb Your Litter, Greenpoint, Greenpoint Chamber, litter, nag, nag brooklyn, neighbors allied for good growth, trash, volunteer
0 Comments