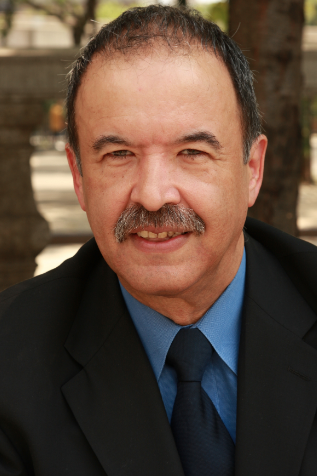 North Brooklyn's Hispanic community is mourning one of its most beloved members, Luis Garden Acosta, who passed away yesterday. A towering community leader with a deep concern for social justice, Acosta was the founder and president of El Puente, a nationally celebrated, Brooklyn based, community/youth development organization. A man of great passion, Acosta was so active in a variety of fields that he defied easy identification. The community organizer and advocate for the disadvantaged, was also an environmental leader, a housing activist, and an educator, but he was something even bigger than these various roles. Acosta embodied the fighting spirit of the Hispanic community in North Brooklyn and his death leaves a massive void.
Perhaps his greatest legacy is the founding of the community organization El Puente, which means 'the bridge' in Spanish. As the name implies, 'bridges' connect people to major initiatives in health, the environment, education, and the arts. One of Luis' ideas, the "Green Light District", a 10-year project that has taken El Puente's message door to door, engaging, virtually, every family in transforming the Southside of Williamsburg, from a crime infested underserved community to America's model neighborhood for community health and environmental wellness.
His biography is worthy of being made into a film. Born locally in 1945, Acosta grew up in a poor mixed Dominican-Puerto Rican family. Entering St. Mary's Seminary in Pennsylvania at age 15, he earned a college degree before starting to prepare himself to serve as a Catholic priest. Acosta's plans changed, however, when he heard Martin Luther King Jr. deliver a speech on social justice. Instead of becoming a priest, Acosta became a political activist. A pacifist, he left the Congregation of the Most Holy Redeemer without taking his final vows as a priest, becoming a Catholic antiwar organizer in Brooklyn.