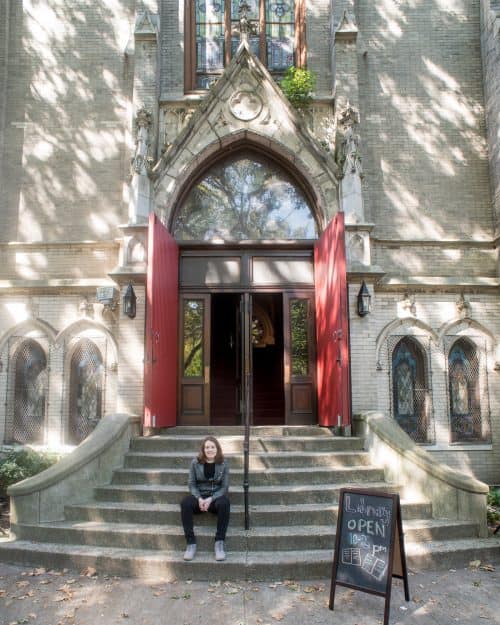 As many of you know, the Park Church Co-op (129 Russell Street) is not only one of Greenpoint's coolest churches, featuring unorthodox events like rock concerts, dance parties and sound baths, but it's almost exclusively run by volunteers and dedicated community members. They have many exciting events and projects in store, and they would love to see more folks in the neighborhood getting involved. If you'd like to volunteer for any of the upcoming opportunities below, you can email [email protected].
Pregnancy Loss Support Group Vigil
October 16th 7-9PM
Community members are coming together for a candlelight vigil to reflect on the difficulties pregnancy loss. We need volunteers to come and bring snacks/beverages and offer general support.
Kids Spooky Halloween Party
October 29th 2PM-5PM
Parents in the neighborhood are organizing a fun Halloween event with games, face painting and trick or treating. We need volunteers to help with decorating and staffing the event.
Ongoing Volunteer Opportunities:
Concert Series 
Our Concert Series has hosted some amazing acts ranging from Lydia Lunch to Wise Blood. We are always in need of people to run the bar, door, help out with Church PR and just be an extra set of hands! Continue reading →