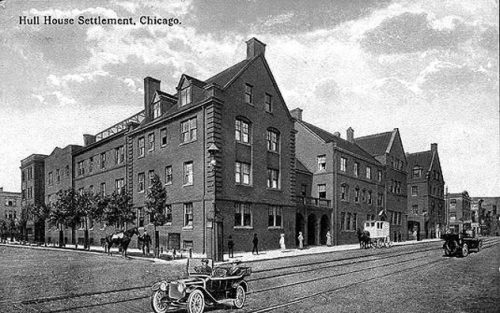 Local settlement houses have a long and honorable history in North Brooklyn and they have served as a cultural and educational oasis for generations of local youths. Still, many people might not fully appreciate the historic and current role settlement houses play in our area.
Settlement houses first appeared in England in 1884. Several young graduates from Oxford and Cambridge saw that the working class had little access to education or to culture, so they opened the first settlement house and hoped to share their knowledge and culture with their low-paid, poorly educated neighbors. The idea quickly spread to America where millions of illiterate, or semi-literate, immigrants with little or no English language skills began to populate the nation's cities.
Many middle-class Americans feared that these immigrants and their children posed a danger to American culture and democracy. Something had to be done to help "Americanize" these newcomers and the settlement house quickly became the answer.
In 1889, Jane Addams and Ellen Gates Starr founded the famous Hull House Settlement House on Chicago's west side. Hull House served the needs of recently arrived immigrants from Eastern Europe and it served as a model for approximately five hundred similar institutions that sprang up around the country.
Two settlement houses based on Hull House were founded in North Brooklyn. One was funded by Brooklyn's richest man, Charles Pratt, on the ground floor of his model apartment building, The Astral Apartments, which still stands on Franklin Street and is listed on the National Register of Historic Places. The settlement house in the building ran a kindergarten, English language classes, home economics courses and civics classes for many of the newly arrived immigrants from Poland, Russia, Lithuania, and Italy.