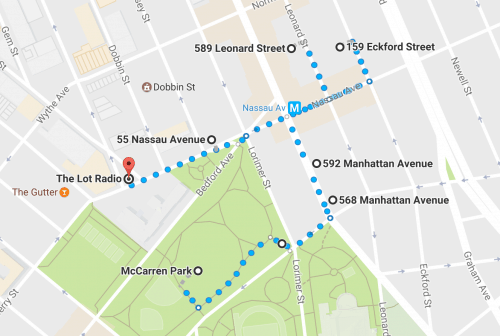 There are over 400 Greenpoint artists participating in this year's Greenpoint Open Studios. Thank you, and congrats, Greenpoint!
While we encourage everyone attending to explore and wander among the studios all weekend, we wanted to put together a few suggested routes, roughly 1 mile each, that could help you navigate the neighborhood, or at least have a launch point!
Starting in McCarren Park with the participating artists of the Go Green! festival, this self-guided walk takes you through and around the park, visiting artist studios on and near Manhattan Avenue before concluding with a special musical performance at The Lot Radio and the San Damiano Mission…
Follow the map and enjoy!
Be sure to tag your findings #GOS2017. See you in the streets!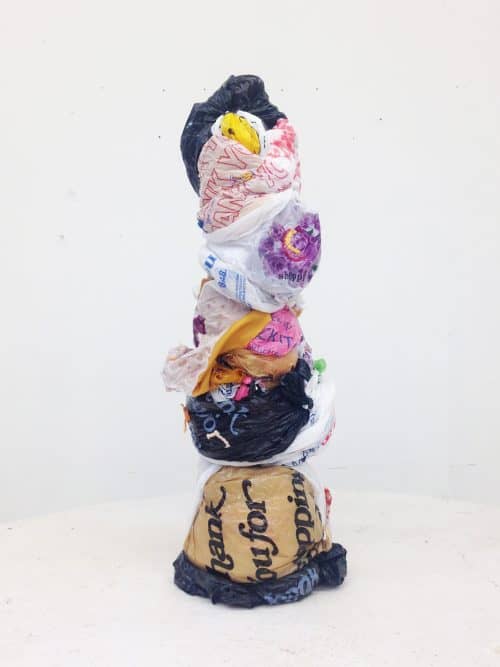 McCarren Park (Bedford at Lorimer)
Go Green! festival
Featuring artists: Christine Coco Murray, Julia Brandao (featured image), Chris Smith, and Alexander Diaz.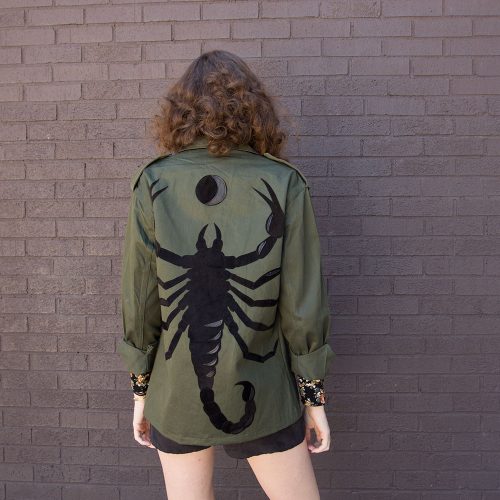 568 Manhattan Avenue
Line & Label
I make leather handbags, clothing, and hand painted textiles – all influenced by the high end designers I have worked for in the past and the rock and roll spirit of the 1970's in New York City. Love combining leather, lace, and fringe in not so overtly feminine ways.