Luksus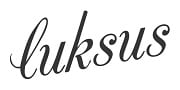 Luksus @ Torst is a seasonal tasting menu with optional beverage pairings to go alongside your meal. Come 15 minutes early, grab a drink, and prepare yourself for an evening filled with yumminess.
ADDRESS
615 Manhattan Ave
Brooklyn, NY 11222
TELEPHONE
(718) 389-6034
SEATING HOURS
Tue&Wed | 7:30pm
Thur-Sun | 6:30 and 9pm
Mon | Closed
*please be advised that service will start promptly so please come 15 minutes early and join us for a beer at the bar beforehand. In fairness to the other guests, anyone arriving late for their reservation will start at the course for which they arrive.
PRICE
$125 – does not include tax or gratuity
optional beverage pairing for $55
Email for reservations