Ad Hoc Closing Greenpoint Shop at the End of May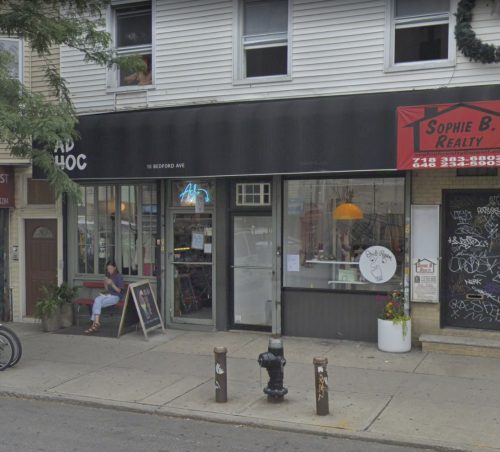 Ad Hoc NYC clothing store will close their brick and mortar location at 10 Bedford Ave. in Greenpoint at the end of the month, while the owners "bum around the globe for much needed cultural inspiration."
The store started in 2011 in Williamsburg on Wythe Avenue as a men's wear and accessories shop and opened in Greenpoint in 2013 while quickly expanding into women's clothing.
Ad Hoc NYC announced the closure in a note posted on social media on Monday, clarifying that their online store will remain in operation:
Hallo und auf Wiedersehen👋🏽 It's been a kewl 8 yrs on Wythe and Bedford aves but we're super psyched to be going back to our international nomadic roots to bum around the globe for much needed cultural inspiration 🙃 You got less than 10 days to score the last of everything that's on sale (NOT yet online), and most of our apparel goods have been on adhocnyc.com for years now so you can still shop virtually even when we pack up the ol' brick and mortar at the end of the month.
Ad Hoc NYC's hours are Monday – Friday 1 p.m. – 9 p.m.;
Saturday and Sunday 12 p.m. – 8 p.m.