It's a Cool, Cool Summer: The Ice Cream Takedown is Upon Us This Sunday (7/22)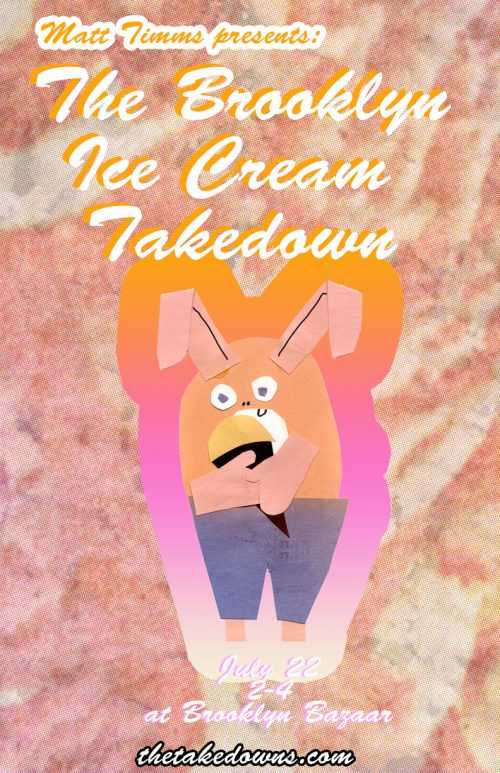 The epic amateur cooking competition series The Takedowns started 15 years ago at Bar Matchless (RIP) with dozens of bowls of chili and a hundred hungry judges. Since then the competition has expanded to other cities, inspired cookbooks, helped launch food popups, grown chefs' careers, and continues to hold strong in Greenpoint. Each event is themed around a different food (cookies, mac n' cheese, lobster, meatballs, the list goes on), and at least a dozen amateur chefs—from your overly cool neighbor to your kooky grandma—compete and bring their tastiest food in that category for the crowd to feast on, and vote on. The winners take home pretty sweet and usually expensive kitchenware items, and folks leave with their bellies full and buzzing from all the fun.
This Sunday July 22nd from 2-4pm, the Ice Cream Takedown will be held at Brooklyn Bazaar (150 Greenpoint Avenue) and you can bank on a brain freeze. Tickets are $25 and that entitles you to a whole lot of ice cream and special tastes from "celebrity judges" from Ample Hills, Davey's (74 Meserole Ave), Coolhaus and Tea-riffic. We'll see you there!