Matchless is Coming Down (Eventually)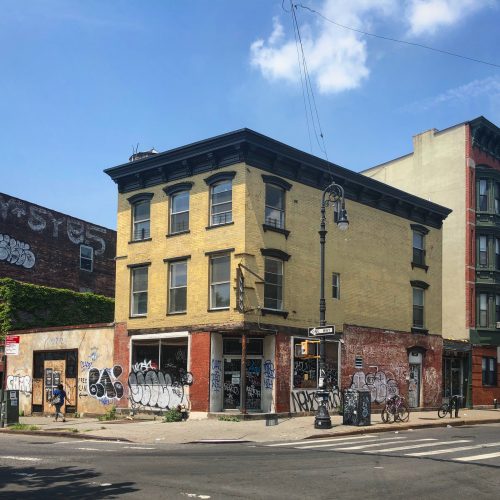 File under not-shocking-at-all news: the former location of beloved neighborhood beacon Bar Matchless (561 Driggs Avenue) is slated to become condos. Developer Bi Hang Cheng has filed permits for a six-story eight unit building to go up in place of the former live music bar. No word on whether the apartments will be rentals. Cheng paid $4.45 million for the building back in April, after Matchless fought closure (and lost the battle) in January.
Since then, the building has remained empty and the facade consumed by graffiti. The developer has not yet filed demolition permits, so the building still stands. For now.