24-hour Climbing Gym Coming to Greenpoint Next Year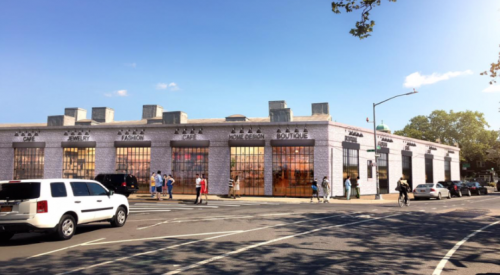 An old warehouse on the corner of Nassau Avenue and North 14th Street is slated to become a climbing gym, according to real estate site The Real Deal. Vital Climbing Gym, a chain based in California, has signed a 15-year lease on the 31,000 square foot space and plans to build it out and extend the square footage with a working rooftop. Apparently they are planning a 24-hour full-service gym, and expect it to be open by next summer. This will be the gym's first location on the East coast.
The building was built at the turn of the 20th century, and originally housed a metal manufacturing company.