Sumo Stew is Back Next Week! (7/17)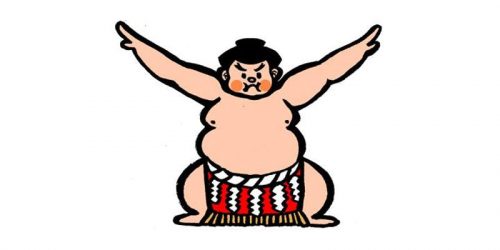 The biggest ever Sumo Stew is coming to East Williamsburg next Tuesday (7/17) at Arrogant Swine (173 Morgan Avenue) from 6-9pm. The event is hosted by photographer Michael Harlan Turkell and Harry Rosenblum, the owner of The Brooklyn Kitchen. The pair teamed up to create a Japan-centered foodie event series (they've done more than a dozen at this point) featuring bowls of chankonabe (sumo stew) as the main dish, which sumo wrestlers make and chow down on before a match. And, of course, sumo wrestling matches are live streamed during the evening. This round of Sumo Stew will feature a North Carolina BBQ-style Whole Hog chankonabe, in collaboration with BBQ joint Arrogant Swine.
Tickets and complete event info here.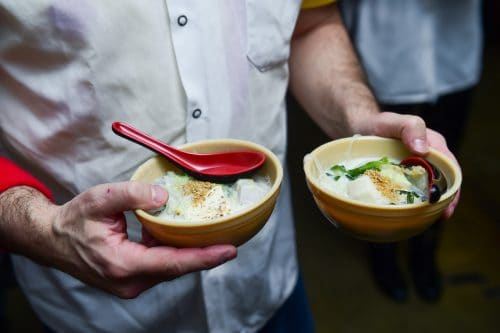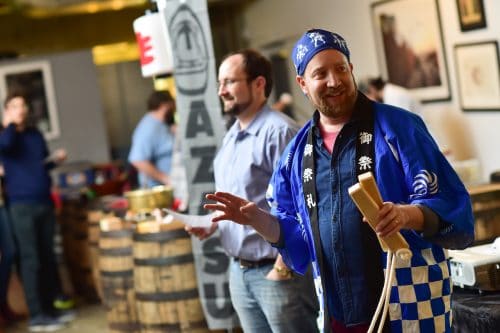 The tickets are $60, but that gets you a whole lot of Japanophile fun. Each participant gets a bento box, bowl of chankonabe, and 2 drink tickets to be used for sake, shochu, or a whisky cocktail – and round after round of sumo. Plus, a portion of the proceeds will be donated to the Japan Society. Here's a detailed list of all the cool things you'll get:
Bento Box (with Japanese-inspired dishes from top local chefs):
The Dessert course:
Drinks:
Plus items from vendors: