Where to Get Sweet & Savory Treats for Holiday Parties
'Tis the season of hosting family and friends in your home. As it's the busiest season of the year with lots on the calendar, we've put together a short list of places ready to help you make your loved ones feel catered to with minimum effort on you.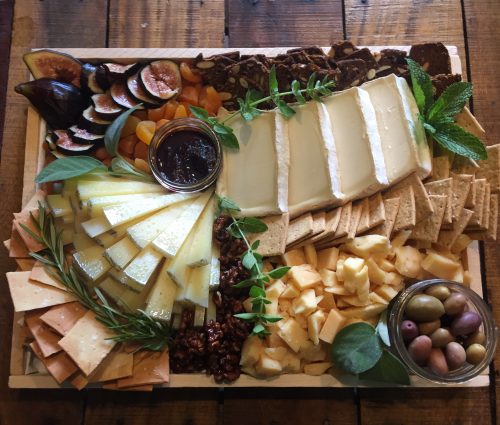 Monger's Palate builds made-to-order catering platters guaranteed to be a showstopper at your holiday cocktail party or event.  Their cheese, charcuterie and crudité platters come with seasonal, fresh ingredients that are carefully curated. Their selection of artisanal cheeses, meats and condiments are prepared to perfectly compliment each other's flavor. Let them know what wine or beverage you'll be serving and they'll gladly customize your order to make your holiday table full of cheese and cheer!

Address: 192 Driggs Avenue, Brooklyn, NY 11222
Website: Monger's Palate
Phone: (718) 383-0612
Cost: Email for pricing and availability
Highlights: Customizable platters, amazingly delicious cheese, fresh and local ingredients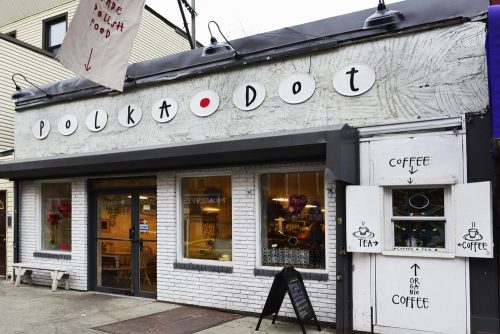 Polka dot serves polish favorites in a cute brick and mortal location on Manhattan Ave. Here you can go old school and pre-order your christmas goose — or duck, or a couple of peiogis. If you're short on a fish or two for your Christmas eve meal, they've got a bunch to choose from (salmon, bass, carp, herring, trout). When you don't have a Polish Grandma around, this is the place you visit to pick up the Holiday meals; even the Uszka dumplings. Visit them at 726 Manhattan Ave, call or email them at [email protected]
Address: 726 Manhattan Ave, Brooklyn, NY 11222
Phone: (718) 349-2884
Cost: $5 – $14/lb
Highlights: Traditional Polish food, Roast goose, A full seven fish dishes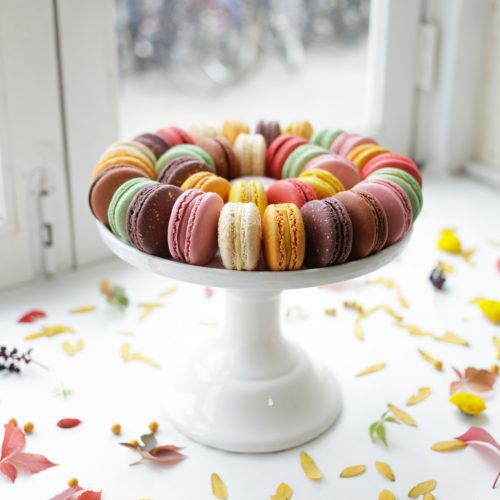 Up your holiday cookie game and swap out those old sugar cookies for macarons. Woops! Bakeshop on Norman is ready with gift boxes and a bevy of flavors. Offering free wi-fi in a chic brick-and-mortal location at 120 Norman Avenue in Greenpoint, grab a box of macarons for the host of the holiday party you're off to. Special holiday flavors such as Candy cane and Poppin' Milkshake. They're ready to warm you up with a latte, and serve your holiday sweet tooth with bright colors and festive flavors, and write special messages on your cookie (Who doesn't want a macaron with "Happy Holidays" written on it?)

Address: 120 Norman Ave, Brooklyn, NY 11222
Phone: (718) 383-9667
Cost: $2.70 a piece /$20 for Special Holiday Box
Highlights: Bright & Festive treats, Variety of flavors, Great for last minute gifting