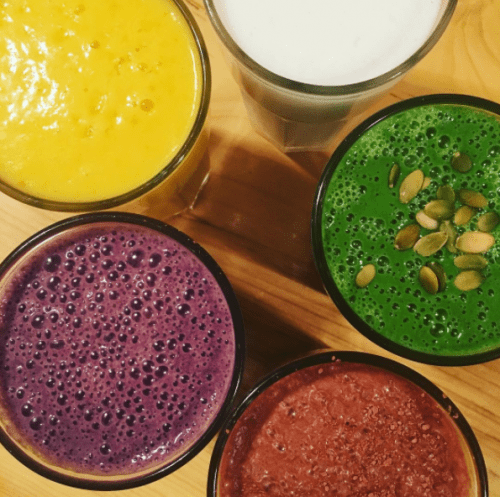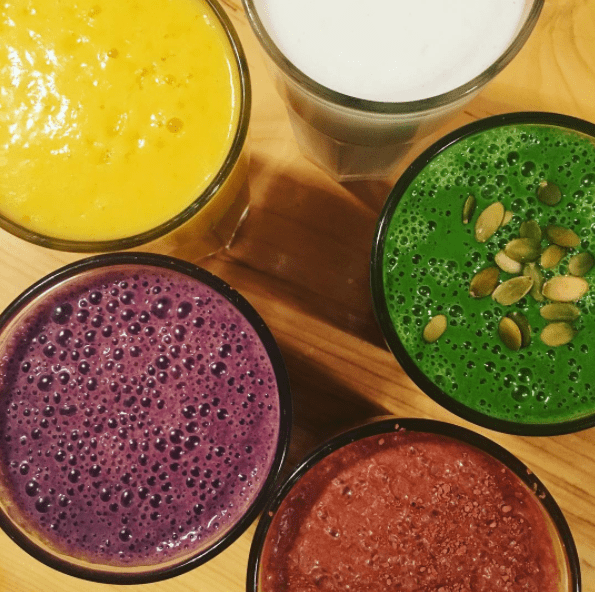 Dining out doesn't always mean shelling out exuberant amounts of money in Greenpoint. While the many newer high-end food destinations get most of the headlines and accolades, the dependable and affordable food options in Greenpoint deserve a shout out from time to time. We asked Greenpointers readers earlier this week what their favorite food options are for under $10, here are the recommendations:
Acapulco (1116 Manhattan Ave.): This Mexican restaurant on the far northern end of Manhattan Avenue was by far the most recommended by Greenpointers readers. The burritos and breakfast options at Acapulco are local picks for cheap eats: Chicken, chorizo and steak burritos are $7.25 (veggie burrito is $6) and breakfast omelet platters cost $5.50. Hours: Mon. – Fri. 7 a.m. to 10 p.m.; Sat. and Sun. 9 a.m. to 10 p.m.
View this post on Instagram
View this post on Instagram
Peter Pan (727 Manhattan Ave.) turns out classic donuts and the line is often out the door on weekends, but many people opt for breakfast sandwiches, specifically bacon egg and cheese on either a bagel or roll, which costs under $5. Hours:  Mon. – Fri. 4:30 a.m. – 8pm; Sat. 5 a.m. – 8 p.m.; Sun. 5:30 a.m. – 7 p.m.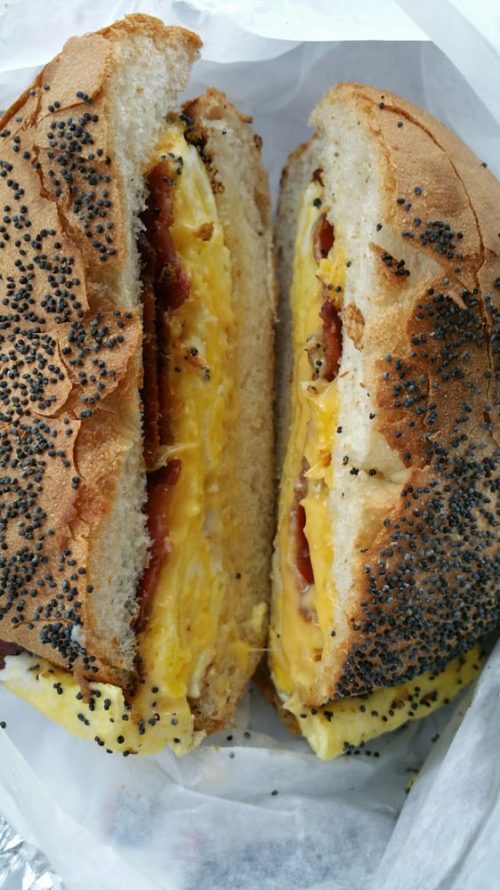 Frankel's Delicatessen (631 Manhattan Ave.) is a throwback Jewish-style deli that is packed with the brunch crowd on weekend mornings.  The pastrami, egg and cheese sandwich is a Greenpoint favorite and costs $9. Hours: Mon. to Sun. from 8 a.m. to 4 p.m.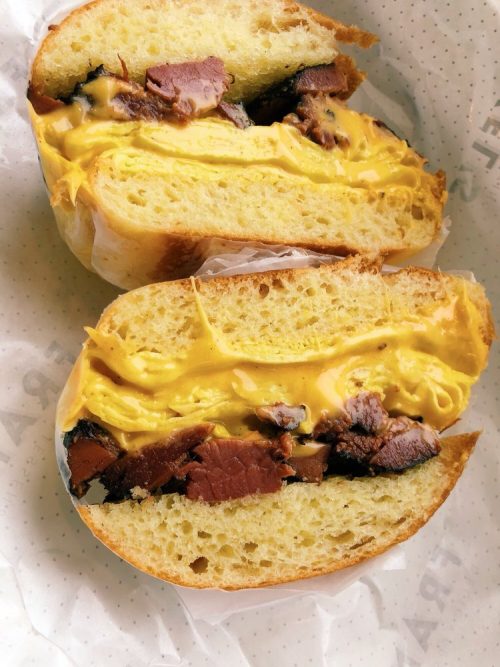 Karczma (136 Greenpoint Ave.) is a bonified Polish food destination, and the menu offers delicious dishes at relatively affordable price points ( a lunch plate with stuffed cabbage, pierogis and soup costs $11.50). Greenpointers readers recommend the white borscht served in a bread bowl that is accompanied by mashed potatoes garnished with bacon for $5.75. Hours: Mon. to Thur. from 12 p.m to 10:30 p.m.; Fri. and Sat. from 12 p.m. to 11:30 p.m.; Sun. 12 p.m. to 10 p.m.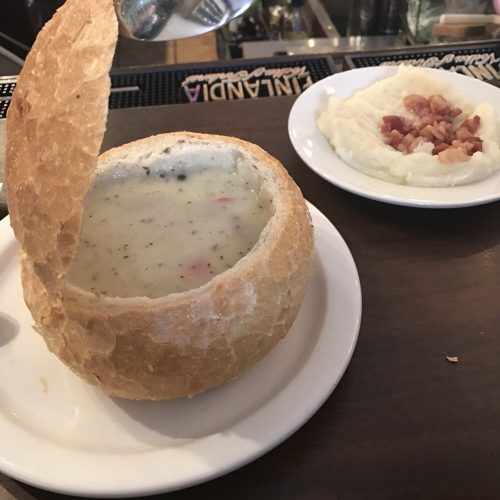 God Bless Deli (818 Manhattan Ave.) is a bodega with a strong local following that has Middle Eastern and American food options 24 hours/day. Everything on the bodega menu is under $10, but readers cite the falafel sandwich ($3.49) and chicken over rice ($5) as their favorites. Continue reading →