FREE Neighborhood Bike Tours Every Thursday in October!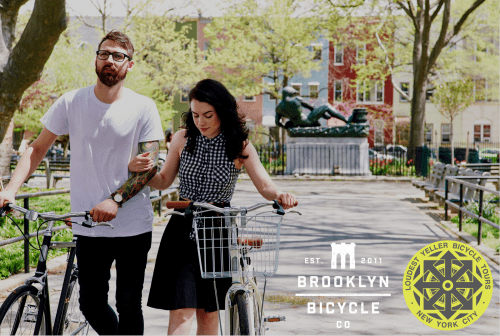 Every Thursday from 7-10pm in October, you can get to know North Brooklyn and its culture and history a little better with FREE bike tours hosted by Brooklyn Bicycle Co. and Loudest Yeller Bike Tours. Bring a neighbor or friend, or kids—ages 10 and up are welcome! The biking is super easy, and all skill levels are welcome. The tours leave from 141 South 5th Street at 7pm. Pro tip: be ready to eat some ice cream along the way.
What to bring: Bring your bike if you have one. If you don't have one, you can borrow a Brooklyn Bicycle Co. cruiser. They've got bikes that fit everyone from 4'11 to 7'6, as well as helmets. If you need to borrow a bike please send a message ahead of time by emailing [email protected].