The Kosciuszko Bridge is Falling Down: Pieces Barged Out Today, And You Can Watch!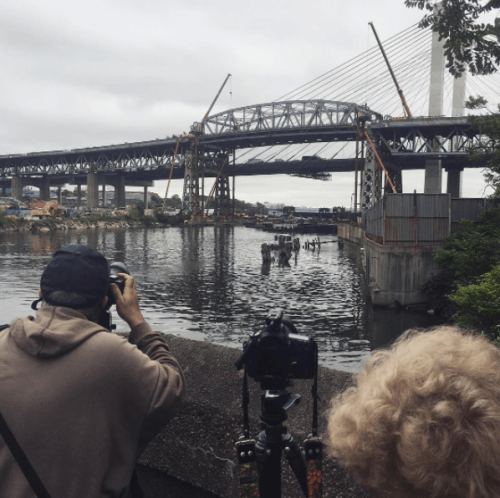 All day yesterday (Tuesday) the main span of the Kosciuszko Bridge was lowered onto barges on Newtown Creek. The bridge segments will be barged out of the Creek today, from 10am to 12pm. The pieces will be taken to a recycling facility in New Jersey. The Newtown Creek Alliance has a handy timeline of the bridge's demolition, and future plans for a park on the Queens side of the new bridge.
Below, the NCA has put together a map of the best viewpoints for today's barging, which include the very end of Greenpoint Avenue, the Newtown Creek Nature Walk, under the Pulaski Bridge, and the end of Manhattan Avenue. If you're one of the lucky seafaring few in a boat, there will be security zones in place during lowering and barging; boaters are required to stay a minimum 500 feet away from the working barges.