It's Toro Ironworks Last Day!!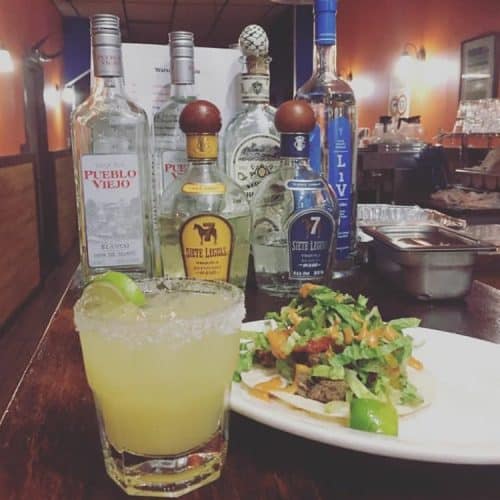 For the past two years, Toro Ironworks Kitchen & Bar (254 Driggs Ave) has been a go-to spot for tacos, margs, and other Mexican delights. They especially came in handy as a pre-Warsaw dinner or a quick weekday happy hour drink. They were even ahead of the latest jackfruit trend when they debuted jackfruit tacos last year for the vegetarians among us. (You can now get brined jackfruit at Trader Joe's because it's #trending.) Alas, all good things must come to an end. Owner Sebouh Yegparian has let us know that today is, unfortunately, Toro Ironworks last day with us. They will be missed.
But they are not going out without a little bit of a celebration. Until the final closing of the doors tonight, they will be offering a "3, 4, 5" promotion. All beers are $3, all margaritas are $4, and all glasses of wine are $5. They do have a limited menu on offer for those of you who want that jackfruit one last time. We should note that they won't be open until mid-afternoon due to construction on the block. So stop by this afternoon, or on your way home tonight to enjoy their patio one last time, and wish Sebouh well on his next adventure.