Alive with Art, Bad Film Fest, Greenpoint Cat Club, Kite Festival, EATshop — What's Happening, Greenpoint? (5/17–5/23)

On June 3 & 4th, 400 local artists will open their doors to the public and showcase works and works in progress during this year's Greenpoint Open Studios! Check out the the full schedule of events here!

There are more events in our weekly calendar! Submit Greenpoint events, too!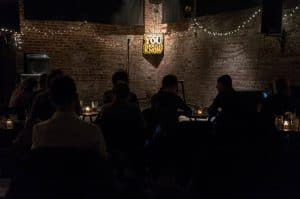 WEDNESDAY 5/17
♫ Sir Richard Bishop, Robert Millis, Ava Mendoza @ Park Church Co-Op (129 Russell St) 8pm, $12, Buy tix
=) Comedians You Should Know NYC @ The Gutter (200 North 14th St) 8:30pm, $5,A rotating roster of the very best stand-ups culled from all corners of the five boroughs. This week features, Roy Wood, Jr. (The Daily Show), Adrienne Iapalucci (David Letterman), Ryan Hamilton (The Late Show with Stephen Colbert), Kyle Ayers (Full Frontal with Samantha Bee), Jono Zalay (Comedy Central), and more, Buy tix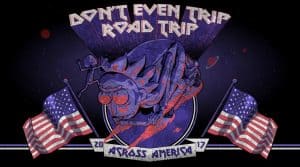 THURSDAY 5/18
* Rick and Morty's "Don't Even Trip Road Trip" @ Barcade (388 Union Ave) 6pm, FREE, Celebrate the new season of Rick and Morty on Adult Swim! The #RickMobile will be parked out front, and will be pouring some weird beers and serving a crazy cocktail just for the occasion, More info
♦ Alive With Art @The William Vale (111 North 12th St) 6:30pm, $30+, Annual benefit for the Brooklyn Arts Council celebrating BAC's history and influence on Brooklyn's cultural landscape, Buy tix
♫ The American Contemporary Music Ensemble vs Philip Glass @ The Mission (85 North 15th St) 7pm, $20, The Lot Radio & the American Contemporary Music Ensemble (ACME) would like to wish Philip Glass a happy 80th birthday by performing two of his string quartets, No 3, "Mishima" and No 5, and welcome special guest Timo Andres to perform Dance No 4 for solo organ, Buy tix
♦ Mineral Vocabulary @ Greenpoint Hill (100 Freeman St) 7pm, FREE, New work by Leah James Opening Reception, More info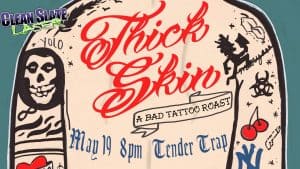 FRIDAY 5/19
* Flix & Chill: 'Kicks' Outdoor Screening @ The City Reliquary (370 Metropolitan Ave) 7pm, $12, Kicks was one of the hidden gems of 2016. It was a solid directorial debut for Justin Tipping, one which sparks an interesting conversation around male masculinity and violence, sneaker culture and the coming-of-age experience for urban teens, Buy tix
$ Brooklyn Art Book Fair @ McCarren Pool (776 Lorimer St), 7pm, FREE, 40 Art Book Exhibitors + Performances on the Pool Deck, More info
=) Thick Skin – A Bad Tattoo Roast Show @ Tender Trap (66 Greenpoint Ave) 8pm, $10, We've gathered three of NYC's worst tattoos to be roasted by three of NYC's best comedians. We'll hear the stories of what went wrong, and tear them apart, More info
♫ Special Blue Jazz TV Live Party DJs BH + AG @ Magick City (37 Box St), 8pm, $10, Unlearning music one note at a time. Equal parts gross-out lounge popsters and sophisto DIY slouches. DJs: Bryce Hackford is a producer concerned with sensuality. Alexis Georgopoulos is a composer/artist/producer based in NYC,  Buy tix
* A Real Date at the Bad Film Fest @ Cloud City (85 North 1st St) 9pm, $8, Bonnie and Nate really shine on the silver screen. Come see what all the fuss is about, Buy tix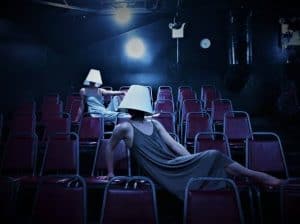 SATURDAY 5/20

* Friends of Greenpoint Library Book and Bake Sale @Greenpoint Public Library (107 Norman Ave) 11am, A lot of great books priced at $1 – $2, or buy a tote for $20 and fill it full of books! Contributions will go directly to Greenpoint Library for programs and materials, More info
$ Brooklyn Flea Record Fair @ East River Park (90 Kent Ave) 11am, FREE, Celebrating its 10th year, the Brooklyn Flea Record Fair returns alongside Smorgasburg in East River State Park, More info
* Metal Yoga @ Saint Vitus (1120 Manhattan Ave) 11:45am, $12, Join to be wild, join to be evil, join to get mad! Be prepared to completely tap into the darkside, scream, beat, sweat, do anything to release and unleash, More info
* Greenpoint Cat Club @ Archestratus Books + Food (160 Huron St) 12pm, FREE, Help keep Greenpoint safe for cats. Let's come together to try and understand the complex and emotional issues relating to outdoor cats, combat cat overpopulation, and keep local cats safe and healthy, RSVP
♦ Amo dance @ CPR-Center for Performance Research (361 Manhattan Ave), 7pm, $15, An evening of dance theater that transports audiences through vignettes of what performance can be. Each night will begin with an alternating split-bill, followed by the premiere of Hand Habits, the latest multi-media work by Amo dance concerned with how we navigate a world of left and right-handed people, Buy tix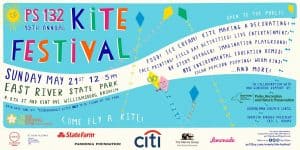 SUNDAY 5/21

* PS 132 Kite Festival @East River State Park (90 Kent Ave) 12pm, FREE, Field day activities, entertainment, delicious food, and kites, kites, kites! Come support our local elementary school while enjoying a beautiful day on the waterfront, More info
♦ DIY Rope Baskets with Bitchcraft @ New Women Space (188 Woodpoint Rd) 2pm, $20, Bitchcraft's May crafting session will be chic DIY Painted Rope Baskets, for all of your tiny NYC apartment storage needs! Come get crafty with us! All supplies will be provided, and tasty treats and drinks will be served, Buy tix
# Taco Takedown 2017 @ Brooklyn Bazaar (150 Greenpoint Ave) 2pm, $20, Starring tons and tons of Brooklyn's yummiest home cooks- competing for your affection! Try ALL the tacos and vote on your favorite, Buy tix
♦ Brooklyn College Sonic Arts MFA Showcase @ Muchmore's (2 Havemeyer St) 9pm, FREE, An end of semester showcase featuring new original works from Sonic Arts MFA candidates, More info


MONDAY 5/22

♫ Darkwing, Maduros, Dad, Garbage Brain @ Saint Vitus (1120 Manhattan Ave) 7pm, FREE, RSVP
♫ The Hum @ Good Room (98 Meserole Ave) 7:30pm, $12, The Hum is a unique all-female music series with an emphasis on collaborations between musicians who have never played together before. Its goal is to unite and empower solidarity between the eclectic community of women who make music in New York City and beyond, Buy tix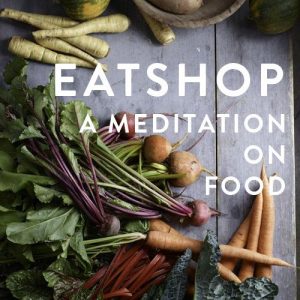 TUESDAY 5/23

* EATshop : A Lunchtime Eating Meditation @ Maha Rose (97 Green St), 12:30pm, $15-25, Start your workday lunch quietly, with us, every month. Walk away from the stress at work and take time to experience your lunch in a new way allowing you to come back feeling powerful, rejuvenated and excited to take on your day – week ahead, More info
^ May Indie Poetry and Prose @ Pete's Candy Store (709 Lorimer St), 6:30pm, FREE, This month we are joined by writers whose work has appeared in 6×6, Public Pool, The Georgia Review, The Sink Review, Prelude, Metatron, and The Brooklyn Rail, More info
♦ Danny Lyon's El Otro Lado @ Light Industry (155 Freeman St), 7:30pm, $8, "Lyon started photographing a number of undocumented workers across the Mexican border: the baths they'd take in irrigation ditches, the detentions to which they'd be subjected, the arrests they'd face at the hands of La Migra (immigration)..", More info
♫ The Damned 40th Anniversary U.S. Tour @ Warsaw Concerts (261 Driggs Ave), 8pm, $27+, The Damned formed in 1976, and played their first gig supportingThe Sex Pistols at the 100 Club. They were the first of the London punk bands to release a single, 'New Rose', on the independent record label Stiff Records, Buy tix

* Greenpointers Pick
♫ Music
^ Literary Event
♦ Art Event
☺ Comedy Event
# Foodie Event
♥ Pheremones Likely