Tour Newtown Creek By Ferry!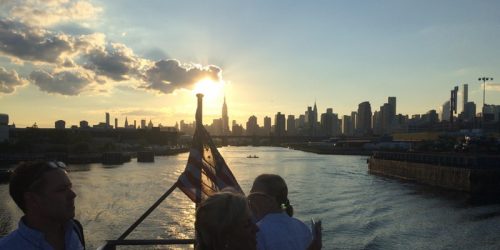 On May 21st, Newtown Creek Alliance sets sail on Newtown Creek in a NY Waterway ferry boat. Historian Mitch Waxman and NCA Program Manager Willis Elkins are hosting the boat ride, and participants are invited to learn about the Creek's rich industrial history, lasting legacy of contamination and environmental damage and on-going efforts to revitalize and restore this unique waterway in the heart of New York City.
This is a unique and rare way to be able to tour Newtown Creek and learn about our neighborhood's (tragic) environmental history.
Newtown Creek Boat Tour | India Street Ferry Dock, 10 India Street
Sunday, May 21 | 2pm-4pm