Flirt Reynolds, Pole Play, Underground Heroine Showcase, Duo Scorpio– What's happening, Greenpoint? (4/12–4/18)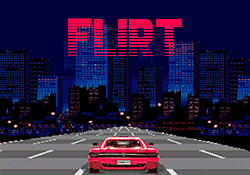 SATURDAY 4/15, 930pm! Flirt Reynolds takes over the back room spinning 70s disco/funk, 80s new wave/pop, 90s hip hop and 2000s indie dance music, all on vinyl. Dance till you're dead! Free champagne for those dressed in throwback attire, until it runs out. @ Humboldt & Jackson (434 Humboldt Street), FREE!
There are more events in our weekly calendar! Submit Greenpoint events, too!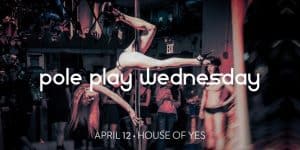 WEDNESDAY 4/12
* Pole Play Wednesday @ House of Yes (2 Wyckoff Ave) 9pm, FREE, Safe space for pole dancers in the NYC community to come out and show their friends and fellow aerialists what they've been working on, RSVP
♫ Transit.FM presents Local Service 006 @ Good Room (98 Meserole Ave) 10pm, FREE,Transit.FM returns to take over the Bad Room. Breaks, jungle, and more from some of NYC's best drum and bass selectors, More info
♫ Hot Chip (DJ Set)/ Mike Simonetti @ Output (74 Wythe Ave) 10pm, $30,Renowned indie/electronica band Hot Chip bring their DJ skills alongside one of Brooklyn's finest selectors Mike Simonetti, Buy tix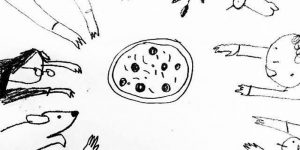 THURSDAY 4/13
# Pizza Night @ Archestratus (160 Huron St), 7pm, $1, Pick up to ten of twenty available toppings to create the personal pizza of your dreams! $18 per pie day-of. Gluten-free crusts is an option, RSVP
* Awaken + Activate with Rockstar Shaman @ The William Vale (111 North 12th St), 7pm, $24, THINX and The William Vale Present: Full moon + chakra healing event that will awaken your power and activate your unique talents, gifts and leadership at the next level, More info
* Resist: Learning from the DREAMers @ UnionDocs (322 Union Ave), 7:30pm, $10, Explore the DREAM Act, its failure to pass in Congress, and how a group of young immigration activists forced a national conversation on policy reform resulting in Obama's Executive Order known as DACA, Buy tix
* Tinker Toy, Pinker Boy @ Vital Joint (109 Meserole Street), 8pm, $10-15 sliding scale. Spoken word, song cycle about mystifying oneself, with audience interaction. Show runs Thursday (8pm), Friday (7pm) with Drag Race screening after & Saturday (8pm). More info

FRIDAY 4/14

♦ The Lit Exhibit: Spectrums @ New Women Space (188 Woodpoint Rd), 6pm, $10, A gallery showcase of literary art featuring textual, visual, and interactive written work from contemporary and emerging writers, Buy tix
♫ Depeche Mode & 80s Dance Party! @ BackBar at The Bedford on Bedford (110 Bedford Ave), 10pm, FREE, DJ Shred spins the best of Depeche Mode and 80s new wave/Britpop all night for the DANCE FLOOR! Food served until midnight, RSVP
♫ Rich Medina All Night Long @ Black Flamingo (168 Borinquen Pl), 10pm, FREE, RSVP
♫ Oui 1 year anniversary @ Kinfolk (90 Wythe Ave), 10pm, FREE, bodyrolls / bae vibez / booty jams with DJ Tara & Darling Chuck + special guests Raichous & Brina Payne, More info
SATURDAY 4/15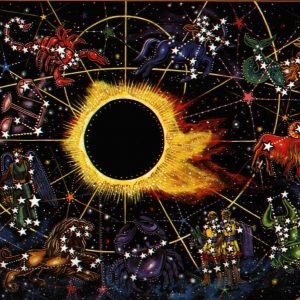 * Astrology and the Art of Healing @ Golden Drum (97 Green St), 11am, $85, Introducing Life Time Astrology in such a way that enables one to identify health issues, their planetary correspondences, and even a general key recommending therapies for work on deep seated life issues and their resultant problems,  More info
* Spring Egg Hunt @ t.b.d. Brooklyn (224 Franklin St), 11am, $15,Families and kids will get to meet the Easter Bunny and enjoy eggstacular craft activities. Rock with DJ Natalie and Baby DJ School, Laura Dayan of Rock'n'Lolo and Esther Crow of Thunder and Sunshine Band, Buy tix
♦ Underground Heroine Showcase 5! @ GAMBA Forest (231 Norman Ave), 8pm, $5-10, Night of truly excellent independent women artists that blow away all expectations. Don't sleep! We got hip-hop, R&B, and more! With DJ Lady Shadow closing the night out,  More info
*Flirt Reynolds @ Humboldt & Jackson (434 Humboldt Street), 930pm, FREE, Flirt Reynolds takes over the back room spinning 70s disco/funk, 80s new wave/pop, 90s hip hop and 2000s indie dance music, all on vinyl. Dance till you're dead! Free champagne for those dressed in throwback attire, until it runs out.
♫ Record Grouch Karaoke @ Magick City (37 Box St), 10pm, FREE, Local record shop Record Grouch hosts a night of karaoke at Magick City,  More info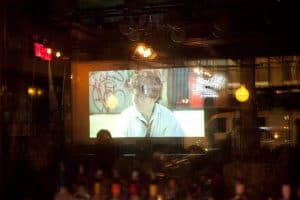 SUNDAY 4/16
# Filmshop Easter Screening/ Pot Luck @ Videology Bar (308 Bedford Ave), 12:30pm, FREE, After screening a total of 11 films at this spring's Queens World Film Festival and Cinequest Film Festivals, Filmshop is celebrating by bringing together all the work and hosting an Easter brunch screening, More info
♫ Easter Sunday w/ Eyehategod, Ecstatic Vision, Netherlands, Haram @ Brooklyn Bazaar (150 Greenpoint Ave), 7pm, $23, Ecstatic Vision come out of hiding in 2017 with their new psychedelic-rock album RAW ROCK FURY, Buy tix
♫ The Sunday Spin with DJ Manderz @ Tender Trap (66 Greenpoint Ave), 10pm, FREE, All vinyl sets, More info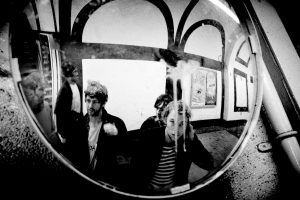 MONDAY 4/17

* Work Party with Social Entrepreneur + TED speaker Yomi Abiola @ New Women Space (188 Woodpoint Rd), FREE, 6:30pm, Dedicated time to make headway on your projects in the company of industrious women because progress won't happen without consciously creating space to do so, More info
^ Julie James presents The Thing About Love with Cristina Arreola @ WORD (126 Franklin St), FREE, 7pm, RSVP
♫ Girl Band, Bambara @ St Vitus (1120 Manhattan Ave), $12, 8pm, Buy tix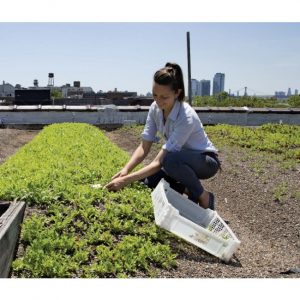 TUESDAY 4/18

* Growing Your Own Tomatoes @ Brooklyn Kitchen (100 Frost St), 6:30pm, $50, Join urban gardening expert Annie Novak (of Eagle Street Rooftop Farm) and learn everything you need to know about selecting seeds and transplants, caring for your tomatoes, the brass tacks on heirlooms and organic growing practices, and how to keep those damn squirrels from eating them, Buy tix
♫ Duo Scorpio @ National Sawdust (80 North 6th St), 7pm, $29, Renowned for their "telepathic communication, harp combo Duo Scorpio makes its lone US appearance. Winner of the Classical Recording Foundation Award and a recipient of four grants combined from both Chamber Music America and the American Harp Society, Buy tix
* Greenpointers Pick
♫ Music
^ Literary Event
♦ Art Event
=) Comedy Event
# Foodie Event
♥ Pheremones Likely
$ Shopping Event