Popup Bar Alert: Threes Brewing Comes To Greenpoint!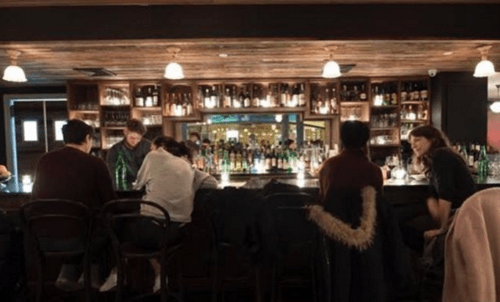 Hallelujah! Something's happening in the old Cassette space, making Franklin Street a little less sparse. The past several weeks we've seen Brooklyn Label paper up their windows, Mr. Souvlaki bit the dust, Mrs. Kim's is "renovating", and Jimmy's packed up before year's end. Gowanus's Threes Brewing will be opening a temporary bar and beer shop at 113 Franklin Street (at Kent) starting today, and it will run at least through the end of the month and possibly longer.
Threes @ Franklin & Kent will feature beer, on draft and in package, liquor, wine and food from local butchery The Meat Hook. The to-go beers will include special canned and bottled beers exclusively from Threes. The selection at the bar will rotate, but will include favorites like Vliet Pilsner, Unreliable Narrator IPA, Table Beer Saison & Everything Was Forever Until It Was No More Russian Imperial Stout. Food menu highlights include Duck Fat Nut, "OG" Original Gangster Jerky, Pimento Cheese & Ritz, and Bacon Cheddar Dip.
HOURS
Wednesday & Thursday 
5 pm – midnight