The Best of Brooklyn Beer & Food Festival Brings Unlimited Craft Brews and Tastings! Get 15% off Tix!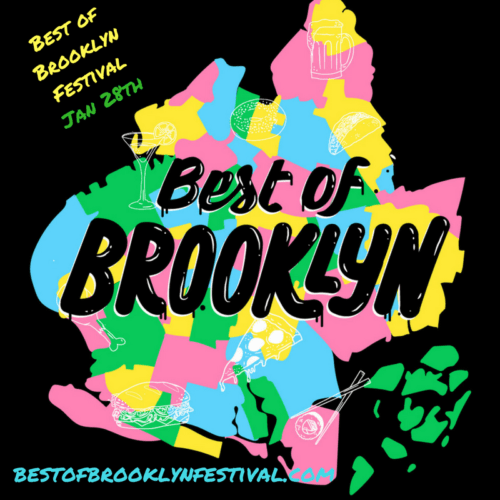 Clear your calendar and dust off that winter chill with the first-ever Best of Brooklyn Food and Beer Festival! Greenpointers readers get 15% off tickets!
More than 45,000 Brooklynites voted across 128 categories and Best of Brooklyn is showcasing your picks on January 28 at Industry City! This collection of Brooklyn's best craft brew (unlimited!), tastings on sale from 20+ top chefs (Doughnut Plant and Dinosaur BBQ to name a few), special exhibits by the Museum of Food and Drink (MOFAD), and music curated by C'mon Everybody. Pick from one of two sessions or hit the after party!
Date: January 28th
Time: 12-8pm
Location: Industry City (274 36th St, Brooklyn NY)
Use code 'GREENPOINTERS' at checkout for 15% off tickets until Sunday Jan 22.