The Namesake Behind McGuinness Blvd: Learn about "The King of Greenpoint" at Shayz Lounge Tonight! (10/18)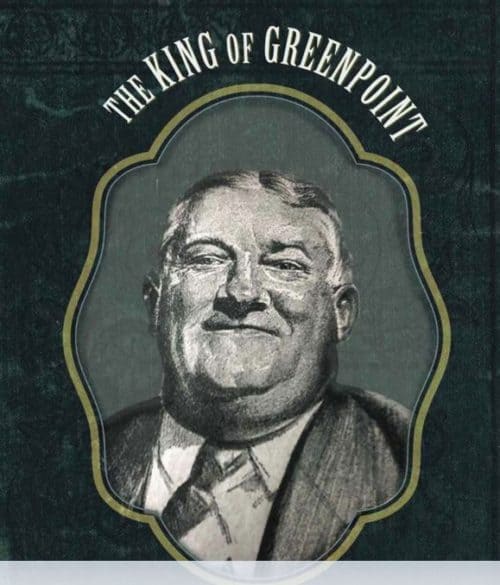 In a neighborhood where we like to keep it real, Pete McGuinness' legacy lives on in much more than McGuinness Blvd. He was larger than life and one of the most colorful characters in local Greenpoint lore.
Pete McGuinness was an a 300lb ex-boxer politician who got us the G train, McCarren Park Pool, two parks, a bridge and more. During prohibition, he proposed distributing alcohol seized by the police to local hospitals saying, "It is a criminal shame to allow whiskey to lie while people who are lying at death's door could be saved by it." And if you thought today's political climate is divisive, news headlines read that "fists may fly" between McGuinness and an opponent in a run for Greenpoint's Alderman at City Hall back in 1928.
This is just a small glimpse of the character and life of Pete McGuinness and there is so much more interesting information in local historian Geoff Cobb's latest book "The King of Greenpoint." 
Tonight he will be reading and will answer questions during a fun night of history and booze at Shayz Lounge (130 Franklin St) starting at 7PM! RSVP here.
Check out Geoff Cobb's first book "Greenpoint Brooklyn's Forgotten Past," which "unearths a wealth of local history" and read his articles on Greenpointers!