Pokemon Go Takeover, Evolved L Train & Turf Battles at Bushwick Inlet Park — The Hook-Up 7/15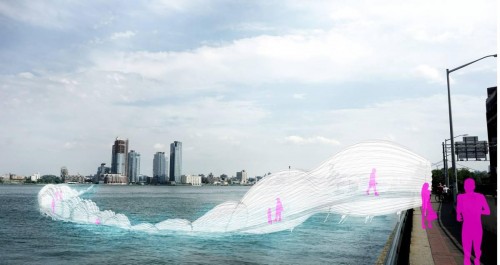 2019 isn't that far off, and it's certainly not too soon to pit designers against each other to dream up alternative transit solutions for the dreaded L Train Shutdown. Although some fantastical entries included the above Donnie-Darko-esque translucent tunnel, the winning design involved small (and speedy) ferries jetting along Newtown Creek and the East River.
Because roving Transmitter Park on your own is not as fun as joining a marauding gang of eager Pokemon trainers, North Brooklyn will get to enjoy its very own Pokemon Go Bar Crawl next Saturday.