NY Times Featured Greenpoint Open Studios!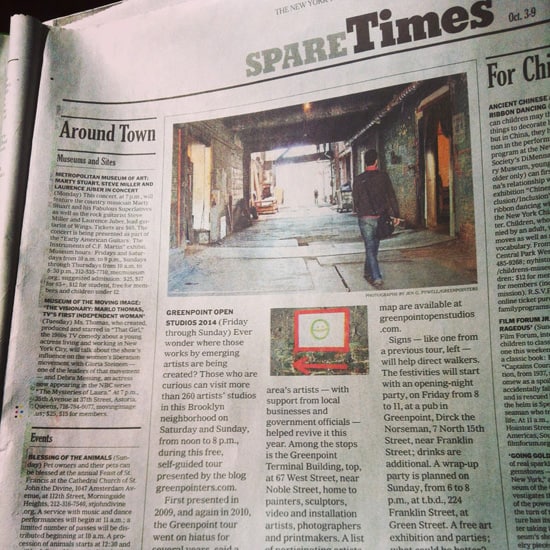 Tooting our own horn is in order Greenpoint! The one and only NY Times featured Greenpoint Open Studios in the Spare Times section today! I mean like almost an entire page dedicated to this weekend's event! How many more exclamation points can I use?! See you tonight at the Kick-Off party at Dirck's tonight folks! It's going to be a stellar weekend! More info on GOS here.
Now for some personal horn tooting. In the printed version the Times used a photo that I took of Greenpoint Open Studios 2010 – of my friend Martin's butt! I always knew that one day I would be published in the NY Times and it would be an ass photo. Notice it features my newly married name Jen G. Pywell. And they featured the original cute smiley face logo we had that year which was designed by Stephanie Wenzel.