Jen G's Drawing at Dandelion Wine (Opening 2/7)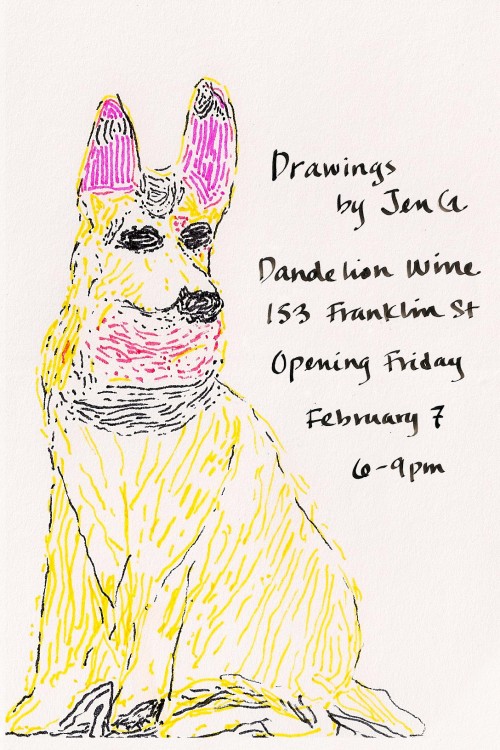 When I am not glued to the blog, I draw – ALOT. I draw tiaras and landscapes and dogs (just this one) and birds and other things.
Come and check out my drawings (which would make very sweet and inexpensive but original Valentine's gifts!), drink wine and hang with the great folks at Dandelion Wine (153 Franklin St) as part of Greenpoint Gallery Night on Friday, February 7, 2014 from 6-9pm. Please RSVP.
Hope to see you!