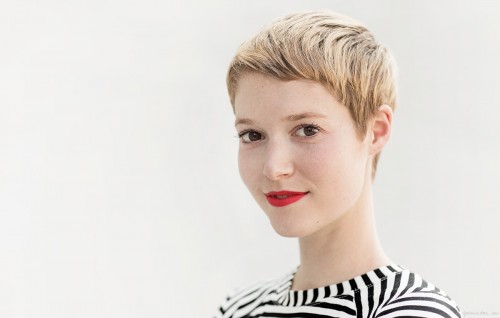 Hannah Dilworth may own Williamsburg shop Concrete + Water, but her heart belongs to Greenpoint, where she lives with her fiancé and their dog Henry.
Hannah's shop is a beautiful, stylish sight to behold, with gorgeous, well-curated items, from the perfect summer bikini to the most current pair of sunnies.
A recent panel at the shop, sponsored by Made Real Vodka and moderated by its founder Nicole Williams, featured a fun and lively group of female North Brooklyn entrepreneurs. As would-be entrepreneurs sipped a spicy honey-vodka cocktail, they listened to Hannah, Victorian Deych, Kilee Hughes and Lenore Champagne Beirne discussing the confidence required to be your own boss in a hostile economic climate. Afterwards, we chatted with Hannah about the event, her shop, collaborating with her partner, and how she turned her passion into a lifestyle.