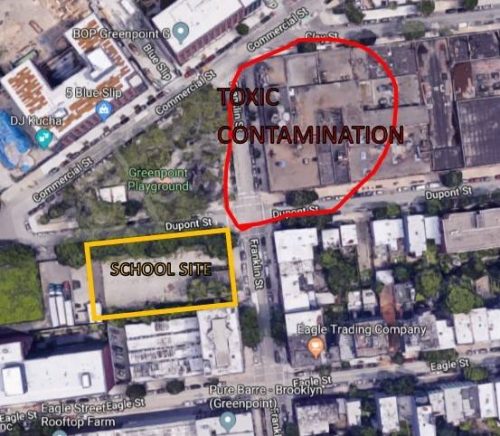 The future of the proposed k-8 school across from a toxic site is in question. The current plan is to build the school on a vacant lot across the street from the NuHart Plastics Superfund site, one of the most contaminated sites in New York state.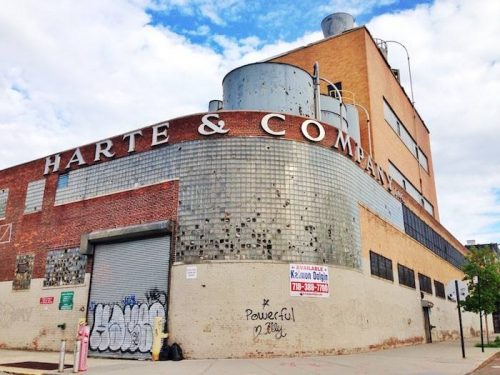 NYC Councilmember Stephen Levin is holding a public meeting on  Feb. 7, at the Dupont Senior Housing Center (80 Dupont St.) at 7 p.m. regarding the school and has for the past three years cited efforts to seek an alternative site for a new k-8 school in the North Greenpoint area.
A petition from North Brooklyn Neighbors in opposition to the location of the future school at the corner of Franklin and Dupont streets has received over 6,600 signatures so far.
The NuHart Plastics building spewed toxic fumes into the neighborhood while producing vinyl sheeting from 1950 – 2004, during which time underground storage tanks of toxic chemicals leaked into the groundwater and soil. Today as much as 60,000 gallons of phthalates are underground at the site and the toxic plume has migrated west toward the Greenpoint Playground across the street.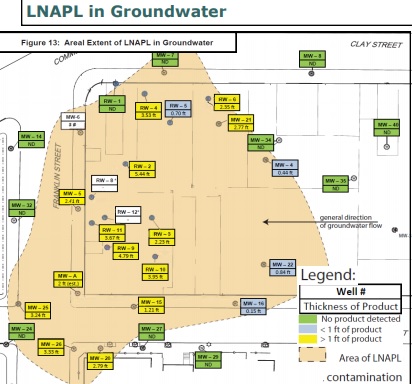 While local residents are not currently a risk for exposure at the moment while the toxins remain more than 10 feet underground, the cleanup process is supposed to start following the demolition of the building which could start later this year following approval of the proposal of the cleanup plan by the state. Continue reading →