There are more events in our weekly calendar. Submit Greenpoint events, too!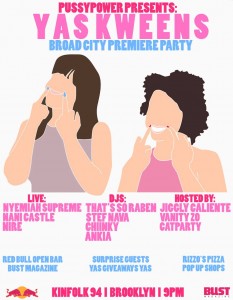 WEDNESDAY 2/17
☺ The Black Swan Featuring Chicago @ Annoyance Theater (367 Bedford Ave) 8pm, $10, A staged version of Darren Aronofsky's Black Swan combined with showstopping numbers from the Broadway hit Chicago, More info
* PussyPower Presents Yas Kweens @ Kinfolk (94 Wythe Ave) 9pm, FREE, Watch the premiere of the new season of Broad City with music, DJs, surprise guests, swag bags, and more, RSVP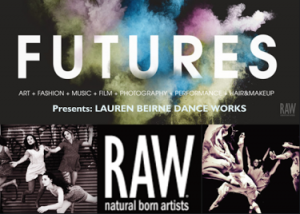 THURSDAY 2/18
♦ Working Rhythms @ Reverse (28 Frost St) 7pm, FREE, An interactive music installation in which visitors play and mix rhythm bases and sound loops, More info
* RAW Artists Brooklyn Presents Futures @ Warsaw (261 Driggs Ave) 7pm, $20, Independent film screenings, pop-up galleries, fashion shows, live performance art, and more, Buy tix
Category:
What's Happening?
Tags:

annoyance theatre, aviv, Big Sky Works, Don Pedro, egg, firehouse space, good room, Greenpoint Beer and Ale Co, kinfolk studios, macri park, Manhattan Inn, pete's candy store, REVERSE, saint vitus bar, spuyten duyvil, Standard Toykraft, Triskelion Arts, Videology, Warsaw
0 Comments