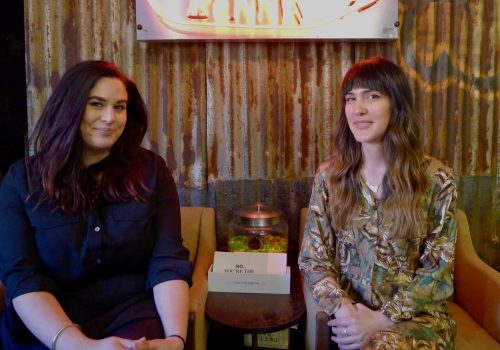 If you're well into a season defined by hat hair and rogue static, check out the next piece of wisdom in our Winter Survival Guide series from Kennaland stylist Amy Bradbury and colorist Laura Estroff who delivered their mane knowledge to us. Check out our previous winter survival interviews here, here and here, and here.
HAIRCARE: KENNALAND | 113 Franklin Street
Amy Bradbury, Head Stylist & Laura Estroff, Head Colorist
Greenpointers: What are the biggest changes that your hair goes through in the winter months?
Amy Bradbury: It tends to be more dry so a lot more people need to use a heavier conditioner or a mask and use products that help with a drier scalp for dandruff or static.
Laura Estroff: Also, your hair tends to get really tangled on the ends due to scarves or hoods or hats, so using moisturizing products is huge, as well as masks. A lot of people also have hat hair from their hats so something like a dry shampoo will help reduce the oil and give you a little more life and volume. Continue reading →