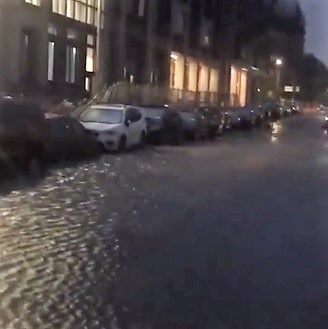 The heavy rain that poured down on NYC yesterday sparked a flash flood warning and caused flooding in Greenpoint and Long Island city affecting commuters.
The portion of India Street leading up to the pier and NYC ferry entrance was covered in water and flooded the vehicles parked on the street.
View this post on Instagram
A ferry commuter shared a video from Wednesday night showing India Street inundated with water.