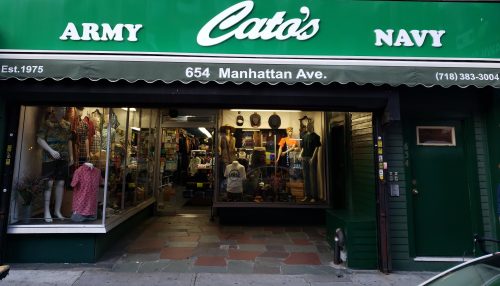 This Saturday, October 19th (2-6PM) Cato's Army & Navy (654 Manhattan Ave) is celebrating the Fall/Winter season with a Swedish twist! Everyone is invited to enjoy free coffee by local cafe Konditori and Peter Pan pastries while learning about waxing garments and the latest fashion collection by outdoor equipment & clothing brand Fjällräven.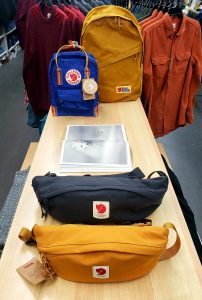 Waxing is a natural way to increase wind and water resistance to your garment. And if you already own a Fjällräven piece, you can get it waxed by Fjällräven reps for free!
Beloved by all Greenpointers, Cato's Army & Navy have remained in business for over 44 years by consistently carrying only the highest quality workwear and outdoor gear and according to co-owner Marcin Rak, Fjällräven has been an important brand to continue this tradition.
Marcin says, "this company's principles really resonated with us." "They are a perfect fit for our community and the type of brand we wanted in our store." He went on to say that, "People in our neighborhood always cared about each other and their community." "Having a company that cares passionately for the environment just made sense to us." In fact, Fjällräven is joining the United Nation's Fashion Industry Charter for Climate Action establishing itself as an industry leader in addressing climate change. Continue reading →