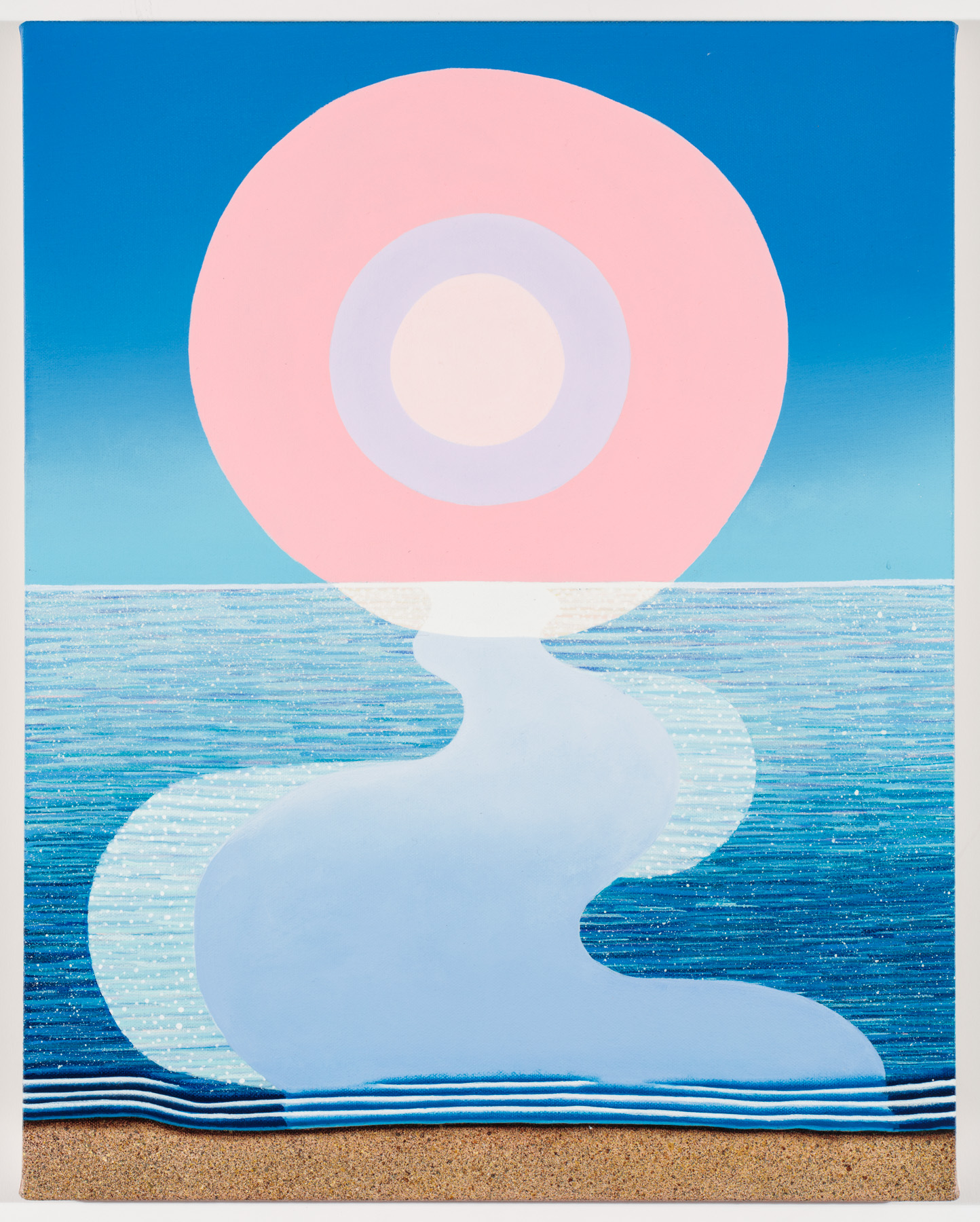 I spent last Wednesday evening with artist Matthew F. Fisher at his new studio in Inglewood, California, a diversified and quieter southwest suburb of Los Angeles. We began the night at Fisher's home by unboxing various eras of paintings and ink drawings, the evidence of a recent cross coastal move. It was a treasure hunt, where the gold was getting to examine his tight, ornamental, almost sculptural figures up-close. Matthew, his wife Nora and their 16-month-old son Ferdinand moved to Inglewood six months ago after living and working in Greenpoint for eleven years. Their relocation was prompted in part by their desire to be closer to family, and for Nora's continuing education.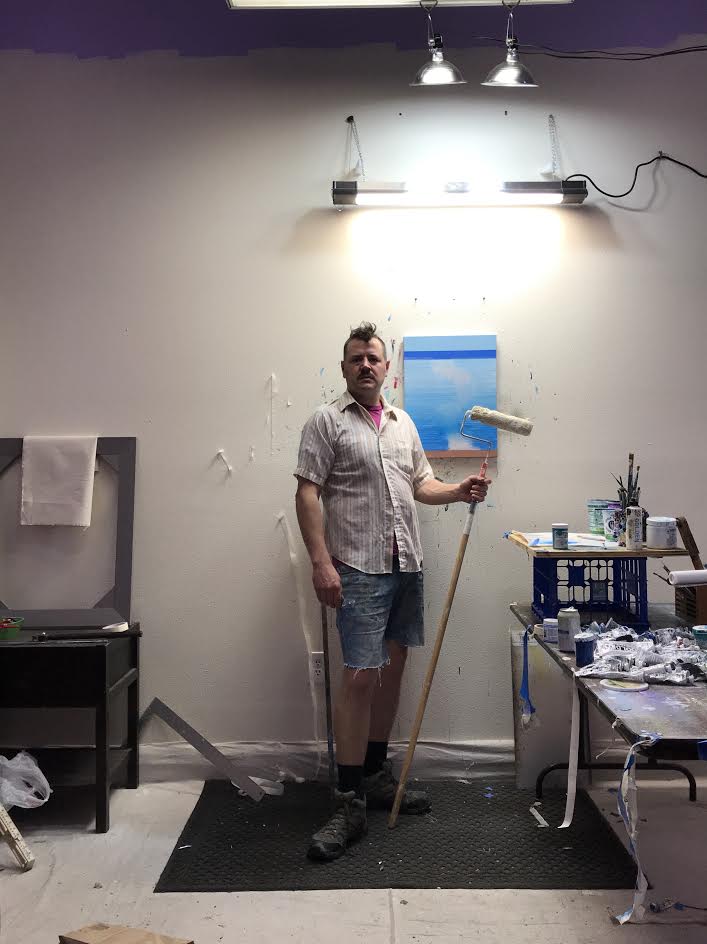 After getting acquainted with Fisher's neighborhood, we made it over to his studio building in downtown Inglewood. The neighboring storefront, coincidentally titled Big Wave Realty, was labeled with a hand-painted wooden sign in the shape of a breaking tidal wave. Matthew smiled adding, "They asked me if I would hang up a painting." While the move has had distinct influences on Fisher's work, his various iconic seafaring motifs seem to be around to stay. Leaping synchronized waves, stoic ocean rocks, and tides peeling back to reveal glittering sand are all seemingly familiar imagery, but now with a West Coast influence.
Greenpointers: How has your work changed since moving to L.A.?
Matthew F. Fisher: I've been obsessed with this idea of near symmetry. I used to see it in paintings by John Mclaughlin, an abstract minimalist painter from L.A. in the 1950s. After I moved out here, I started to look at the architecture and noticed that the structure of the houses would be symmetrical, but then the windows would be slightly off. I feel like that energy is starting to play into the work in a way where I am not interested necessarily in working symmetrically, but I'm interested in the idea of elements being almost symmetrical or elements indirectly lining up symmetrically with other elements. For me, it makes it not necessarily supernatural, but a once in a lifetime experience. These things had to have happened at some point in time, considering we've been around for tens of thousands of years. The paintings are almost like this snapshot, or a wink in time I am capturing.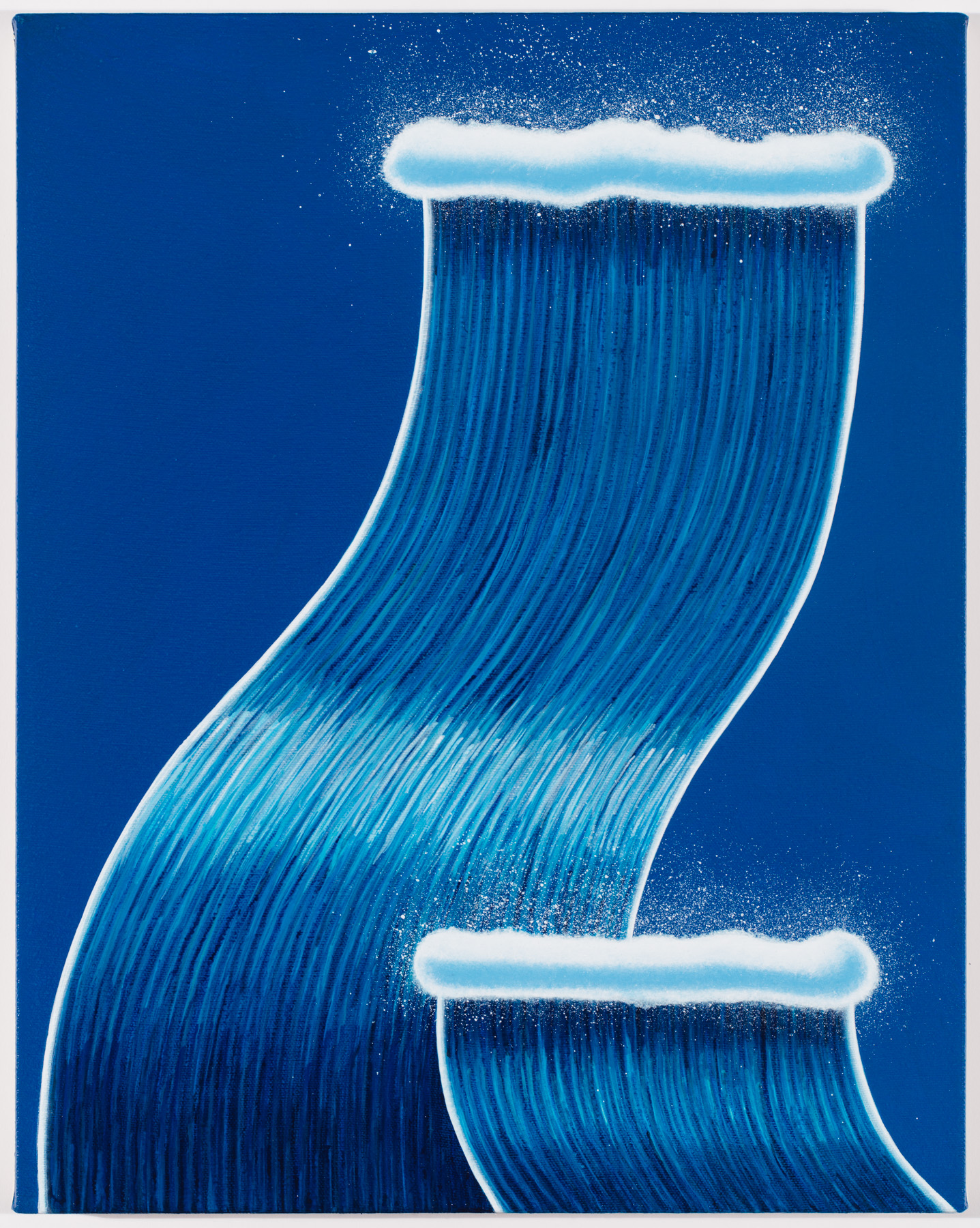 Category:

Art/Music, Culture
Tags:

art, brian lehrer, Desert Sea Captain, exhibition, figuration, Inglewood, installation, Johansson Project, John Mclaughlin, Los Angeles, Matthew F Fisher, motif, Oakland, ocean, Saturn, seafaring, waves
1 Comment