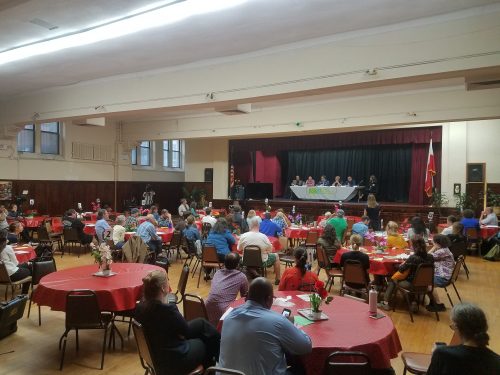 The recent spike in petroleum odors in Greenpoint homes was the topic of discussion on Wednesday night at the second town hall this year hosted by the North Brooklyn Neighbors at the Polish and Slavic Civic Center (176 Java St.).

Representatives from the NYC Dept. of Environmental Protection, Dept. of Health & Mental Hygiene amd the NYS Dept. of Environmental Conservation provided updates on the pretorium vapors centered around Freeman, Huron, and Green Streets.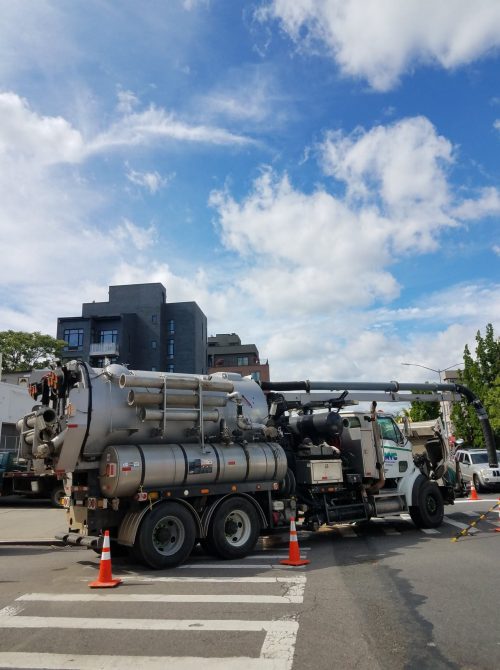 The DEC confirmed that petroleum product had recently built up in the "tight" sewer lines in the northern section of Greenpoint where multiple residents, including Freeman Street resident Mary Cinadr, have been relocated from due to vapors. The DEP has been flushing sewer lines in the area and said that petroleum vapors have reduced to safe levels.
A quick side note: if you detect petroleum vapors are present in your home then dial the DEC spill hotline at 1-800-457-7362 and call 311 (remember to write down the complaint number).
The vapor complaints that have been coming into 311 and 911 haven't always made it to DEC in time for air sampling, as was the case with the preschool evacuating on Java St. on May 23rd, which DEC rep. Rodney Rivera said was a "chemical odor," despite audience members claiming that a gas smell was detected prior to the school evacuation.  Continue reading →
Category:
News
Tags:

Brooklyn, Brooklyn petroleum vapors, dec, DEP, DOH, Greenpoint, greenpoint brooklyn, Greenpoint vapors, petroleum vapors, Williamsburg, williamsburg brooklyn
0 Comments