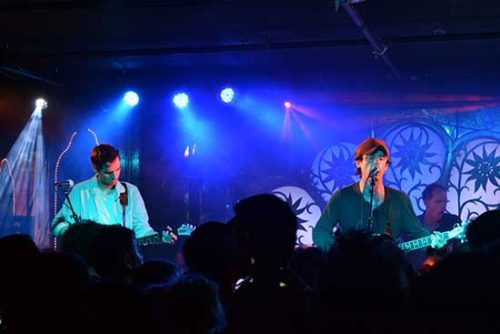 Why waste your time sitting around at a laundromat when you could be experiencing all that our awesome neighborhood has to offer! Instead of killing time waiting for your jeans to dry, head over to your app store, download the WashClub app and schedule a laundry pickup! WashClub comes right to your door for pickup and drop off—they offer tailoring services, dry cleaning and basic laundry. So there's no reason you should be spending your precious time doing any of the above when WashClub can tackle it!
So if you want to leave the fluorescent lighting, the heavy bags & bottles of detergent in the past, here's 10 way-more-fun-than-laundry things you could be doing in Greenpoint:
1. Catch a show at Warsaw (261 Driggs Ave.), and try some of their delicious pierogis over a couple of beers! With some great shows coming up—like Dragonette, The Struts and Austra—there are plenty of options no matter what kind of jams get your soul moving!
2. Get your bowl on over at The Gutter (200 N. 14th Street)! In addition to bowling, they've got special events every week, including trivia, and not to mention a full bar for all of your drinking needs! Continue reading →
Category:

Culture, Sponsored, Style/Shopping
Tags:

21 greenpoint, Beacon's Closet, brooklyn bazaar, Calexico, Calico, Clayspace, Dusty Rose Vintage, enids, gallery awa, McCarren Park, owen james gallery, Peter Pan Donut and Pastry Shop, The Diamond, The Gutter, the lot radio, Warsaw, WashClub, WashClub NYC, Word, wythe hotel, yashar gallery
0 Comments