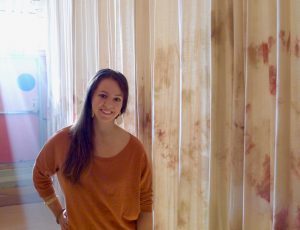 It was a long time coming, but the past week's snowfall seems to indicate that winter is finally upon us! To fully equip you for the season, we spoke with eight local businesses to get their Greenpoint winter survival tips and favorite local haunts for the cold days ahead of us, and this is the first one in our series. I'm feeling better already.
WELLNESS: MAHA ROSE | 97 Green Street
Gabrielle Gray, Studio Manager
Greenpointers: What tweaks should we make to our routines in the winter months?
Gabrielle Gray: One of my favorite things about the winter is that naturally we just go within. The weather is so terrible that you want to hibernate a little bit and we want to quieten down and we want to get cozy. That instinct I think is natural and we can all honor that a little more. New York City is such a go city, but allow yourself to relax a little bit more. That's what the weather is calling for. Continue reading →