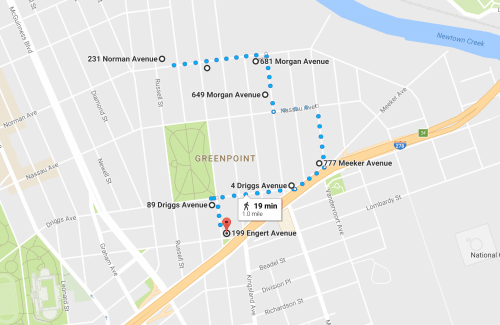 Look in the mirror… Consider your mortality and wonder at the strange, complex reality of our urban density and proximity. Meet some young, ambitious artists who are new to Greenpoint. Taxidermy? Check. Indie record label? Check. Ceramic skulls? Check.
All of this in just a one mile stroll around McGolrick Park!
With over 400 Greenpoint artists participating in this year's Greenpoint Open Studios, we encourage everyone attending to explore and wander among the studios all weekend! And for those of you looking for a place to kick off, we wanted to put together a few suggested routes, roughly 1 mile each, that could help you navigate the neighborhood.
Thank you for everyone participating! And congrats, Greenpoint!
This is #GOS2017 – see you there June 3 and 4!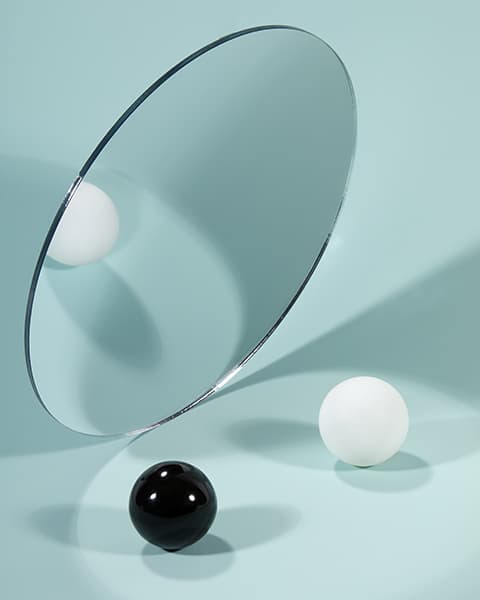 231 Norman Ave.
White Balance Studio / Anna Morgowicz
Photography gives us the ability to create infinite worlds but I work with the simplicity of using real objects and space. I photograph objects in the most simple way. I approach my work playfully – experimenting with form, angles, poses and compositions. I subvert otherwise minimal images with a surreal edge. I use clean lines with odd geometry and unexpected forms to heighten the visual surprise and given a hint of the grotesque.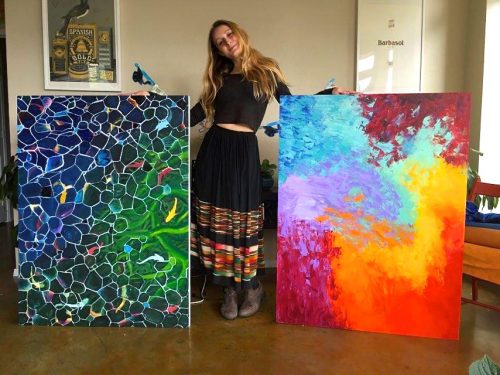 252 Norman Ave.
Apt 403
Mariah Dempsey
A young, energetic artist who is new to Greenpoint. I love to express myself through color and active brush strokes while merging the worlds of abstract and design.