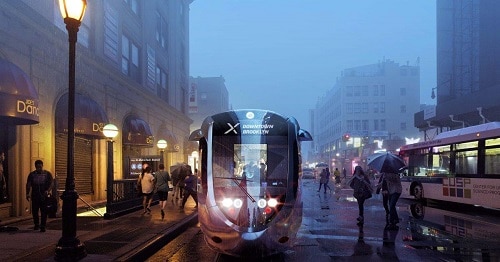 Happy Friday, Greenpoint! Say hello to our newest neighbor: NYU School of Medicine. NYU has signed a 15-year lease for nearly 17,000sqft of space at 74 Kent Street, and will open a physical therapy and imaging center.
While we will be getting NYU, we won't be getting BQX. Mayor de Blasio did not include the project in his budget for the next fiscal year, and the city's Economic Development Corporation also declined allocate funds for the Gentrification Express.
Speaking of big budget items, the former Greenpoint Mechanics and Traders Bank at 144 Franklin Street is on the market for $6.5 Million.
If that sounds steep, the city hopes you'll blame Airbnb. A study from the city Comptroller finds that airbnb listings have driven rents in Greenpoint up about $100/month. The Comptroller also blames the company for rent increases and homelessness across the city, a very steep charge to level against New Yorkers who share their homes on the platform because rent is so high in the first place.  Continue reading →